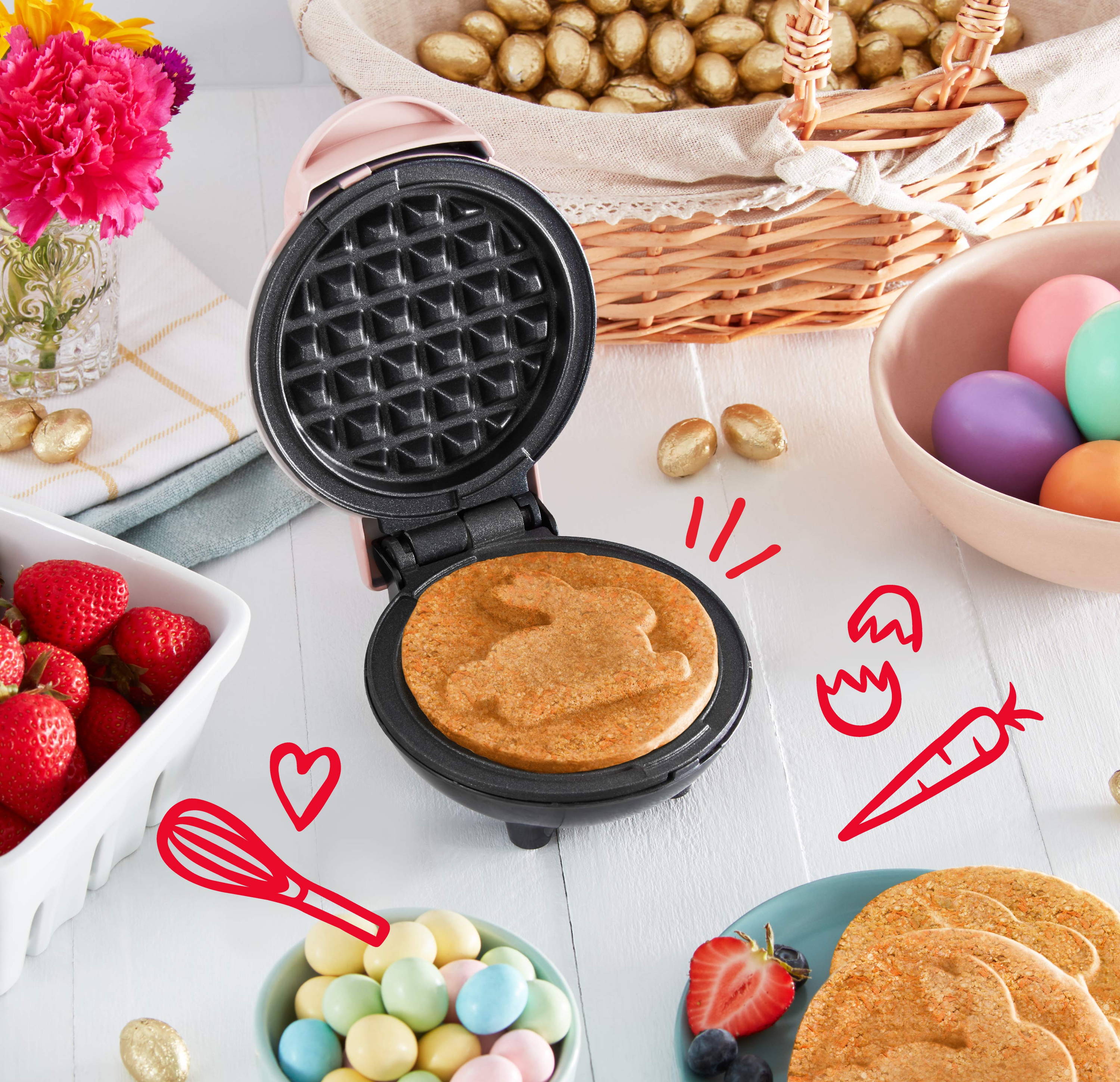 Carrot Cake Bunny Mini Waffles

---
Ready to spring forward? The new Dash Bunny Mini Waffle Maker is hopping onto ByDash.com, and we have the perfect recipe for every occasion: Carrot Cake Waffles! Whether you add icing or serve with maple syrup, this recipe is an easy and fun way to spice up an Easter breakfast or a springtime brunch.
Try this recipe using the Dash Bunny Mini Waffle Maker, and follow us for more snacks, tips, and tricks on Instagram at @ByDash!
---
Total: 20 minutes
Yield: serves 2
Prep: 10 minutes
Cook: 10 minutes
---
---
1¼ cups flour

2 tsp baking powder

1 tsp ground cinnamon

½ tsp ground ginger

¼ tsp salt

1 cup milk

2 tbsp safflower or olive oil

4 tbsp maple syrup

1 tbsp vanilla extract

¾ cup shredded carrots (about 3 carrots)

¼ cup chopped pecans
---
Add shredded carrots and ½ cup water to a microwave safe bowl. Microwave carrots for 2 minutes.

In a medium bowl, mix together dry ingredients: flour, baking powder, cinnamon, ginger and salt.

Add milk, safflower oil, maple syrup, and vanilla. Stir until combined.

Stir in carrots and pecans.

Pre-heat the Dash Bunny Mini Maker then add about ⅓ cup batter. Cook until golden brown on both sides.

Enjoy!