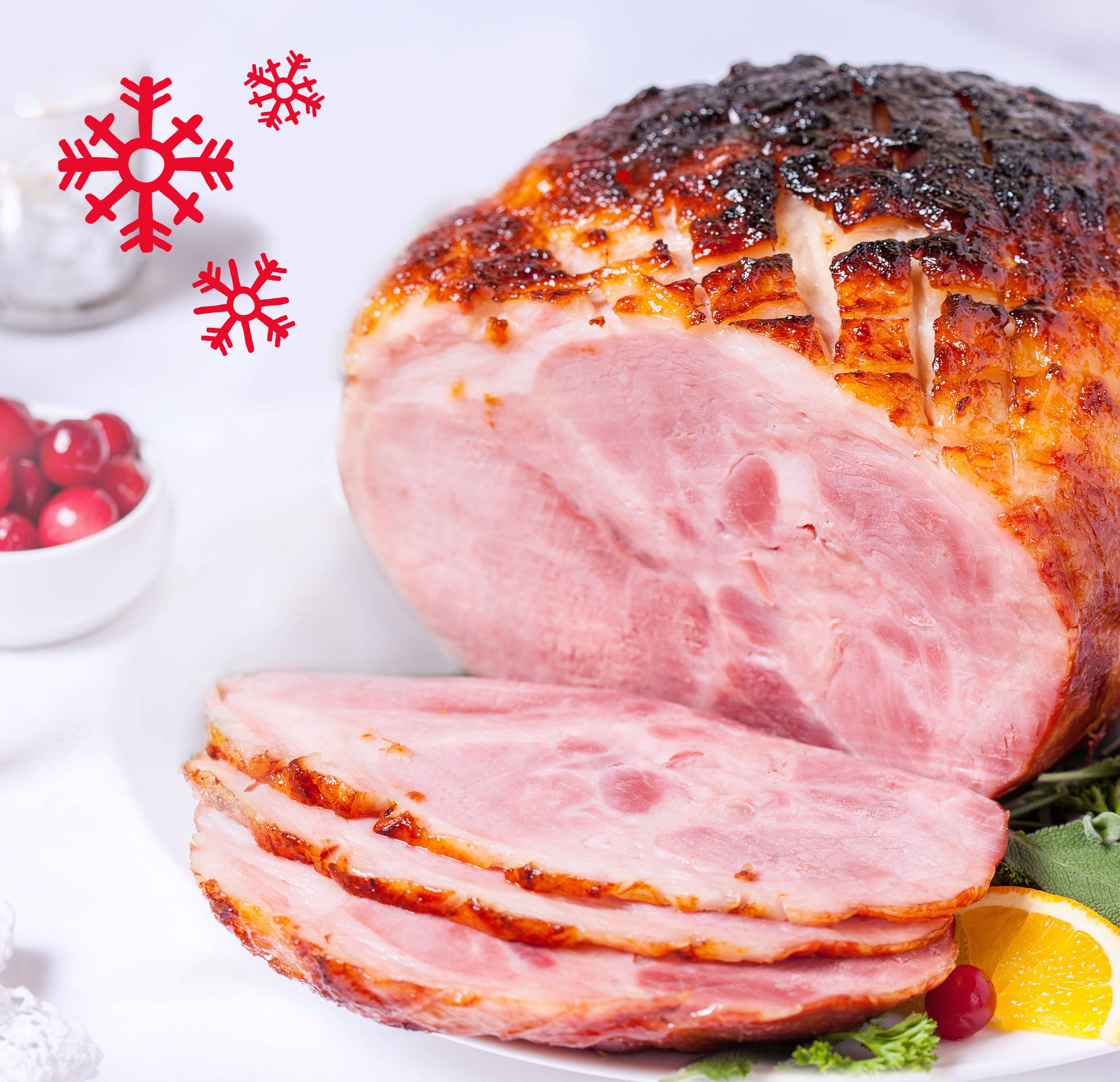 Air Fried Lacquered Holiday Ham

---
Our favorite things during the holidays are the delicious entrées that take center stage, and this ham is no exception! A crispy, basted brown sugar exterior gives this ham an extraordinary shine that is certain to make the season bright.
Try our Family Size Air Fryer to make this and more delicious family-style meals, and follow us for more tips and tricks on Instagram at @ByDash!
---
Total: 50 minutes
Yield: serves 4-6
Prep: 10 minutes
Cook: 40-45 minutes
---
---
1 3-lb cooked boneless ham

1 cup dark brown sugar

3 tbsp whole grain mustard

2 tbsp melted butter

¼ tsp ground cloves

2 tsp garlic powder

2 tbsp soy sauce

2 tbsp honey
---
Mix together brown sugar, mustard, butter, cloves, garlic powder, soy sauce, and honey for the glaze.

Score the ham in both directions with shallow, narrow cuts, about ¼ inch between slices. Score in one direction, then turn and score in the other direction, making a diamond pattern.

Spread ⅓ of the glaze on top of the ham, then tent it with a piece of foil.

Cook in the Dash Family Size Air Fryer for 30 minutes.

Remove the ham and spread with another ⅓ of the glaze. Tent with foil and cook for 5 more minutes.

Remove the ham and coat with the last ⅓ of the glaze. Don't put the foil on this time.

Cook a final 5-10 minutes, checking to make sure the top doesn't burn but instead gets brown and caramelized.

Rest the ham for 5-10 minutes, then slice.