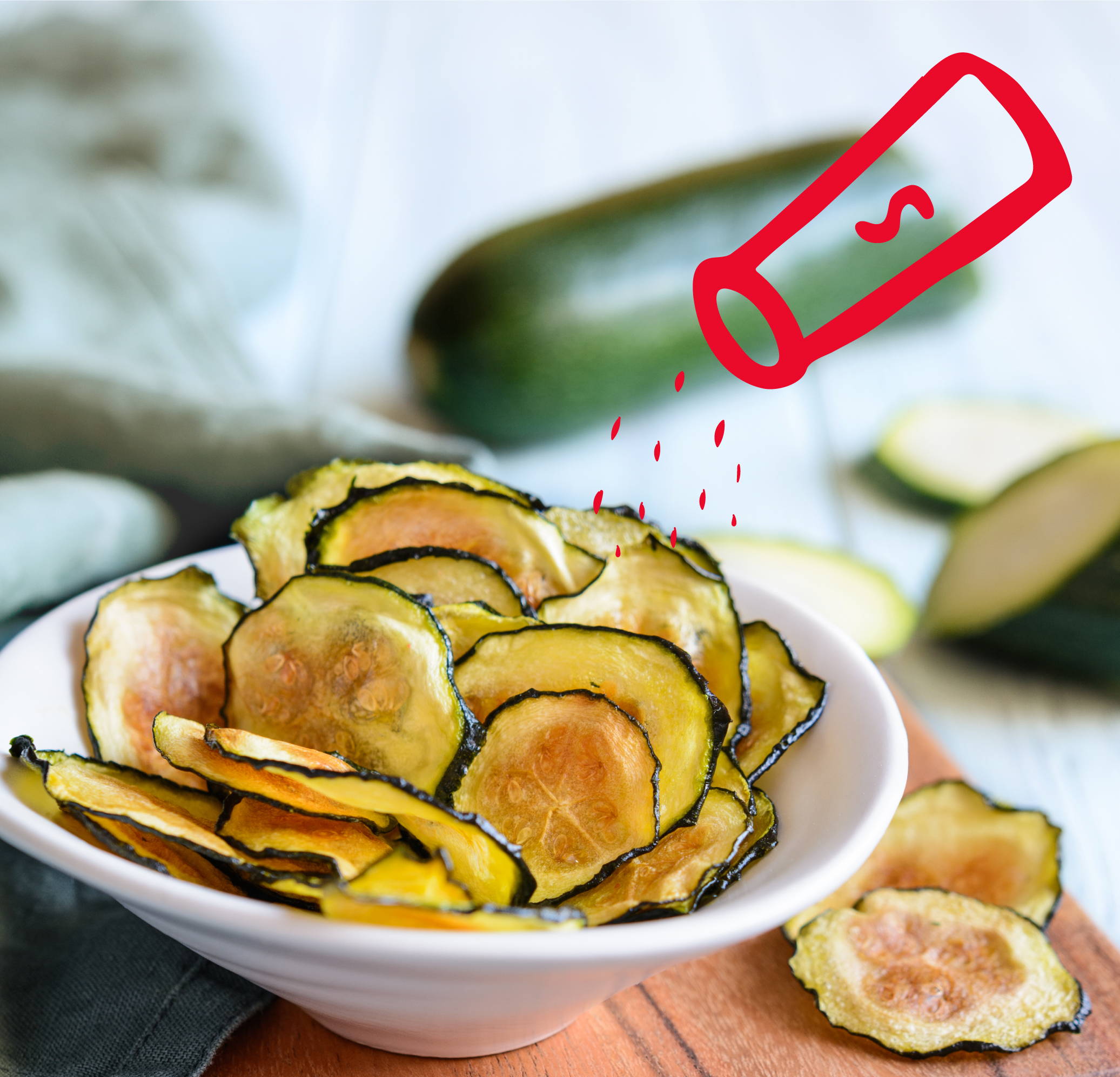 Game Day Salt & Vinegar Zucchini Chips

---
Whether you're prepping for the Super Bowl or for March Madness, it's always good to have some healthy snacks on hand for the big game! These Zucchini Chips are easy, healthy, and deliciously crispy.
Try this recipe with our Dash Safe Slice Mandoline to get perfectly even, paper-thin slices without any of the danger or fuss of a traditional mandoline, and follow us for more snacks, tips, and tricks on Instagram at @ByDash!
---
Total: 2 hours 10 minutes
Yield: serves 2-4
Prep: 10 minutes
Cook: 2 hours
---
---
1 medium zucchini

1 tbsp olive oil

1 tbsp white balsamic vinegar

Kosher salt
---
Preheat your oven to 200°F.

Slice the whole zucchini very thinly using one of the lowest settings on the Dash Safe Slice Mandoline.

In a large bowl, add zucchini, olive oil, and vinegar. Toss to combine.

Arrange the zucchini slices on parchment-lined baking sheets in a single layer.

Generously sprinkle with kosher salt.

Bake for at least 2 hours, until crispy. Repeat if needed with any remaining zucchini slices.