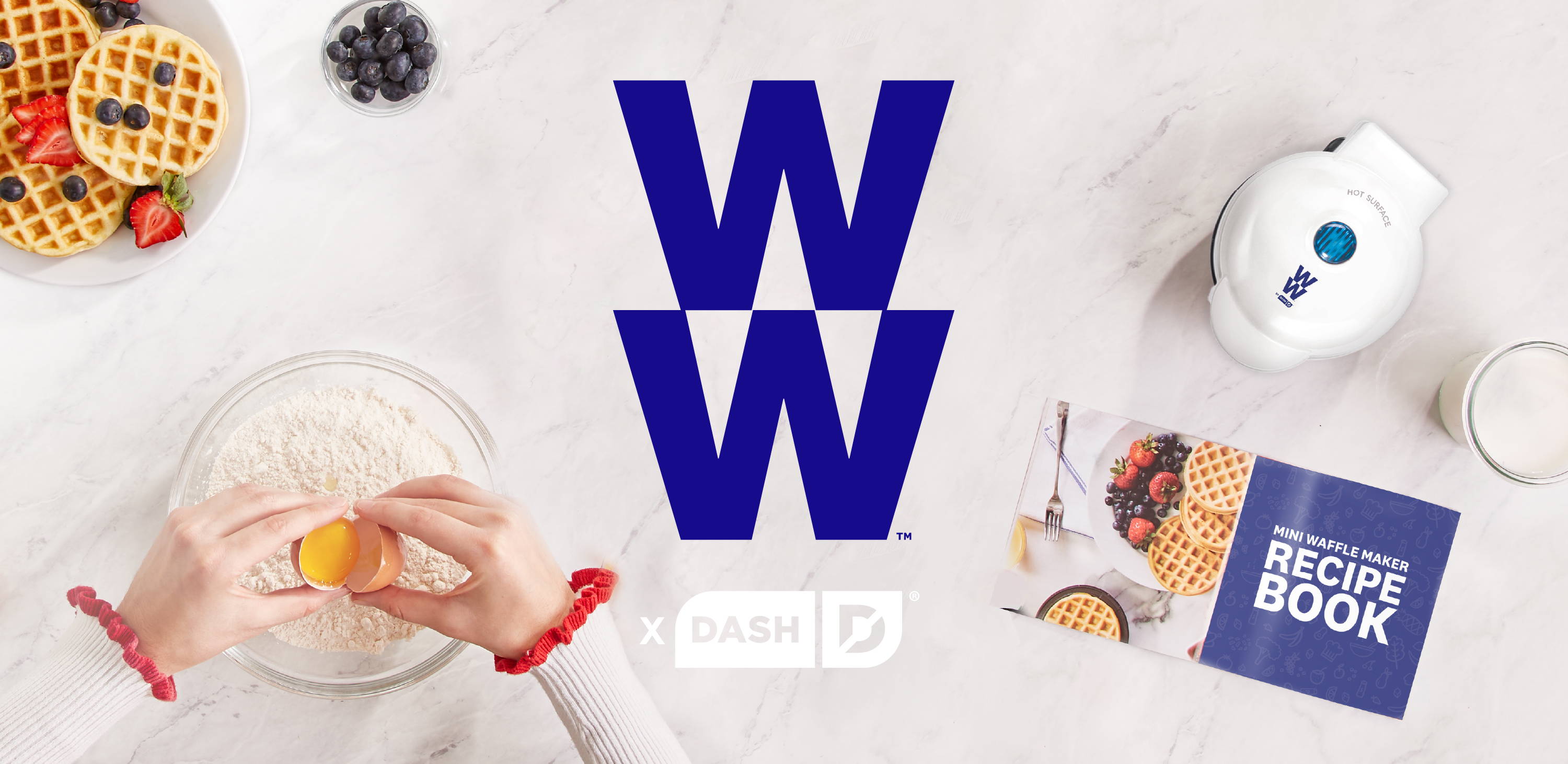 Building Brand Partnerships,
The Dash x WW Way
---
At StoreBound and Dash, we try to stay at the forefront of our industry, and brand collaborations are driving a lot of excitement in consumer products, especially in the lifestyle space. We've recently launched a line of our most popular products co-branded with WW, and couldn't be more thrilled about the results. I look for collaborations that follow the formula 1+1=3, (4 or more preferably!), and this partnership has more than accomplished that. Looking ahead, I'm excited to share how other companies can apply our learnings to their own brands.
1. Believe in it! To start off, my wife Rachel and I are WW members and advocates. With the transition from office to work-from-home life, we've found this an ideal time to focus on ourselves and our food and fitness journey. Of course, we turned to WW, and together have lost over 50 pounds in the past six months. This isn't a testimonial, but rather a core business practice: your team has to believe in your business partners and their product, and there's nothing like first-hand experience to help figure out if their values are aligned with yours. Having such a positive time with the program, we were all-in.
2. Know your value. Negotiating business partnerships can be difficult because the norm is that both sides come to the negotiating table believing that they bring the most value. In a strong working relationship, however, it's important to be open and honest about the value that each party brings. We knew that we had the product experience on our side, while WW brings a different reach, a dedicated consumer base and the real science behind getting weight loss results. Everyone came to the table knowing what they wanted from the partnership, and being realistic about what they could deliver.
3. Show up. It might be a little cliché, but interpersonal relationships can be core to sourcing brand collaborations. Mindy Grossman, the current CEO of WW, was there for one of Dash's first public events at the IHA trade show. Seeing the brand's vision from the very beginning helped put us on the radar at WW, almost ten years later. Participating in industry events, and specifically showing up to those events with a realized concept, can really open doors and grab interest in partnerships.
4. Find brand synergies. With our Dash brand, every product comes with content including detailed packaging, instruction manuals, and user-friendly recipes because we want the user to have the best initial experience possible. This naturally synergizes with how the WW program and business works: they are a science-based program that is distilled into a point system, all revolving around the provision of content like recipes. Eggs are 0 points under WW, and our Egg Cooker is one of our bestsellers already! With this collaboration, they were able to take content we already had and make it even more relevant to their consumer. In the end, the overlap in shared company missions made everything work more smoothly.
5. Listen to your customers. For our partnership with WW, we had it very easy in terms of introducing the collaboration to our consumers because they were basically asking us to move deeper into this space. Fitness and healthy-eating advocates love our products because of how easy they make home cooking, and from the WW side, they are already building retail experiences into their studios and online offerings. We never want to do a collaboration that our consumer can't get behind, but it's even better when they're in the driver's seat, leading us into new territory!
We're beyond excited to be partnering with WW, and see growing this collaboration as a key way we're helping our customers reach their wellness goals, while also injecting a little fun and joy into their daily lives. When working together, even big steps seem a little less daunting—I hope this inspires you to reach out and continue building!

— Evan Dash