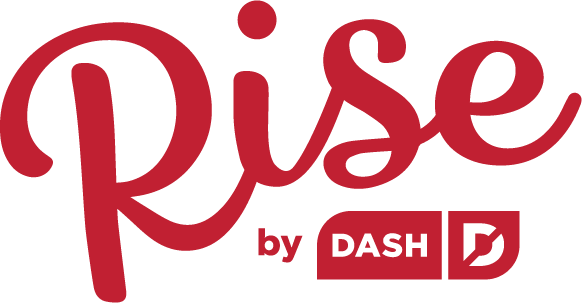 ¾ cup all-purpose flour
2 tbsp sugar
¼ cup unsweetened cocoa powder
2 tbsp melted butter
1 cup buttermilk
½ tsp baking powder
¼ tsp baking soda
1 large egg
½ cup chocolate chips
In a medium bowl, sift together the flour, sugar, cocoa powder, baking powder, and baking soda.

Whisk the egg, butter, and buttermilk in a separate bowl. Mix the wet ingredients with the dry. Gently fold in the chocolate chips.

Grease the Waffle Maker with butter or a small amount of non-aerosol cooking oil. Pour 2 tablespoons of the batter into the Waffle Maker and cook until crispy. Repeat until all of the batter is used.

Serve the waffles with vanilla ice cream, strawberries, and powdered sugar.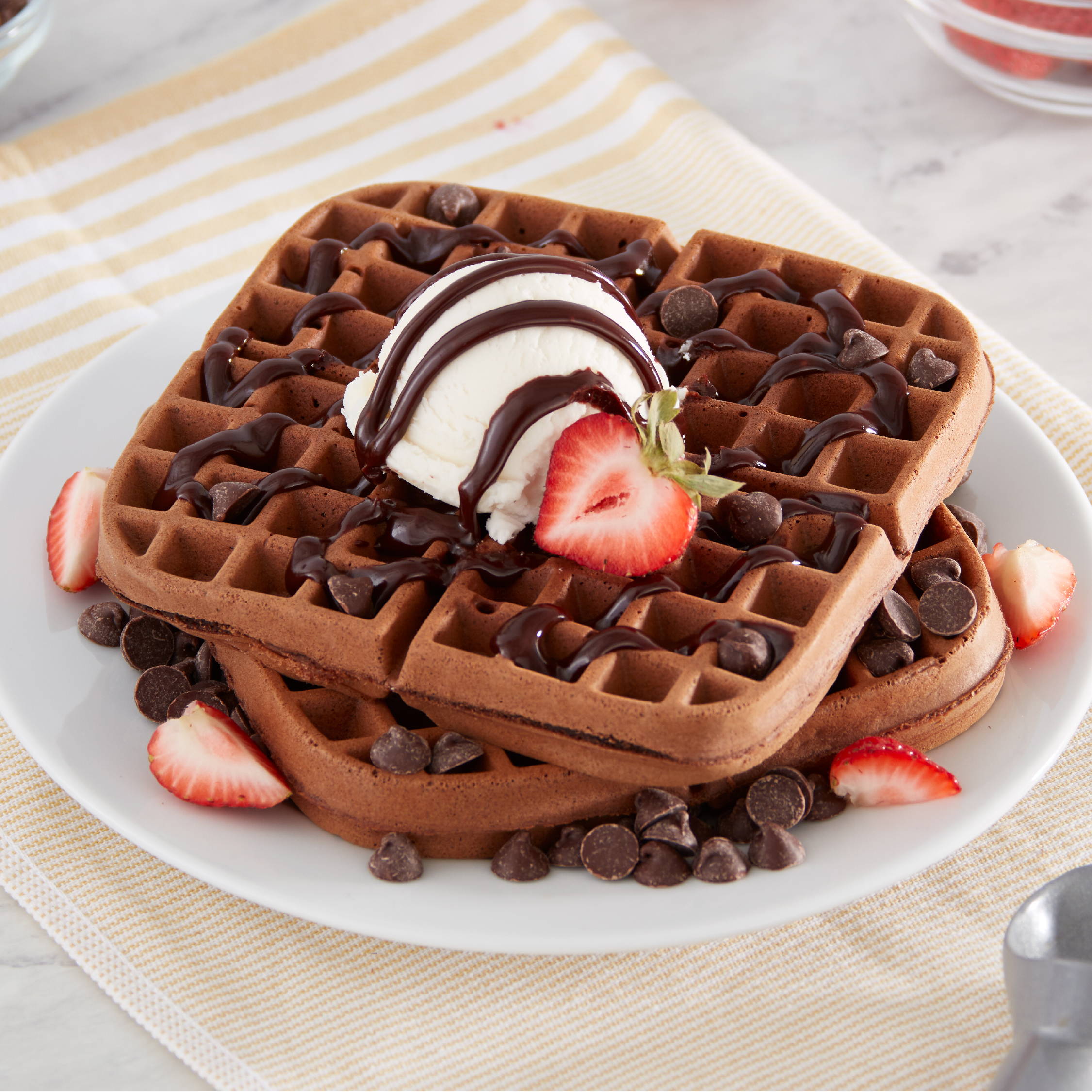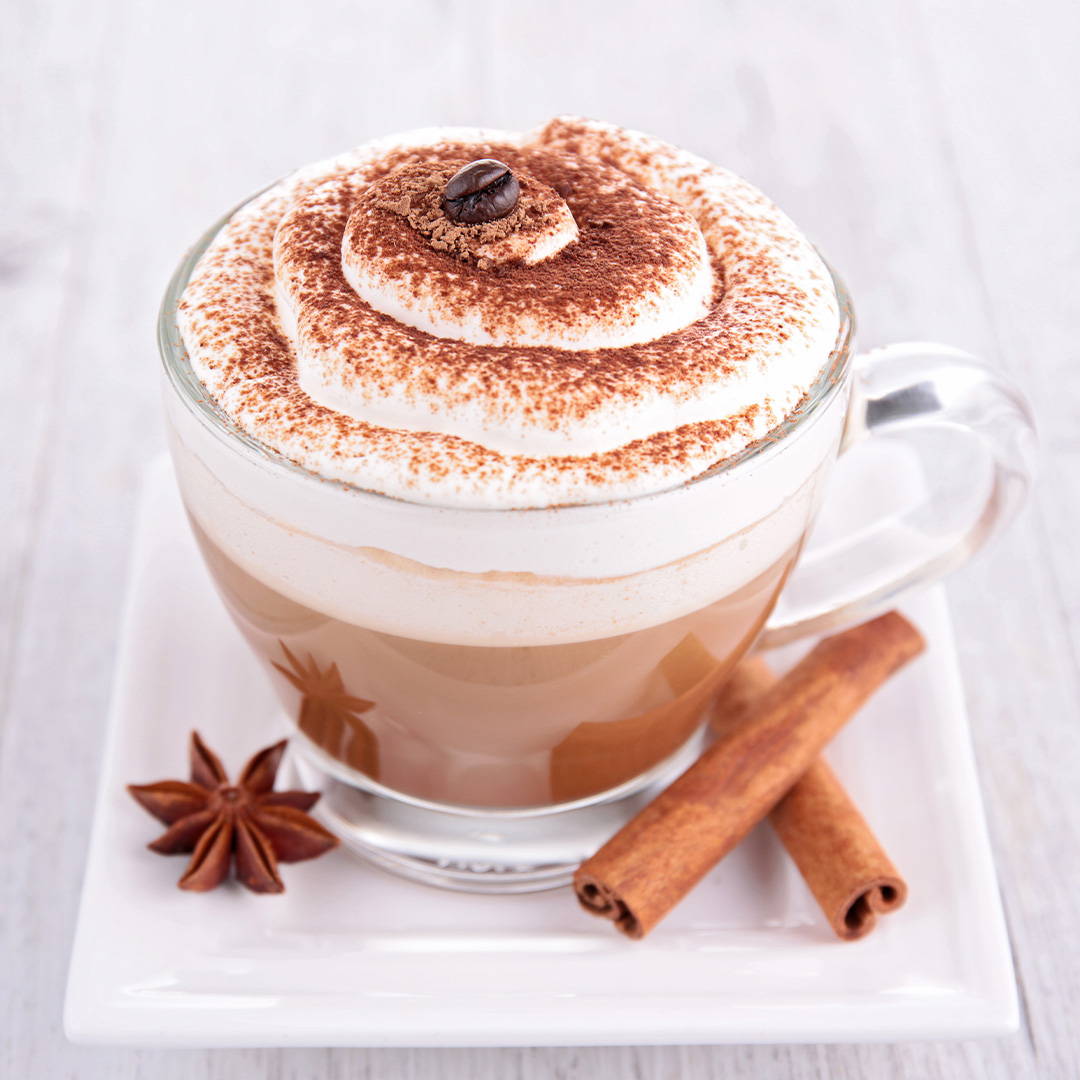 Cinnamon Mocha Coffee
Coffee Maker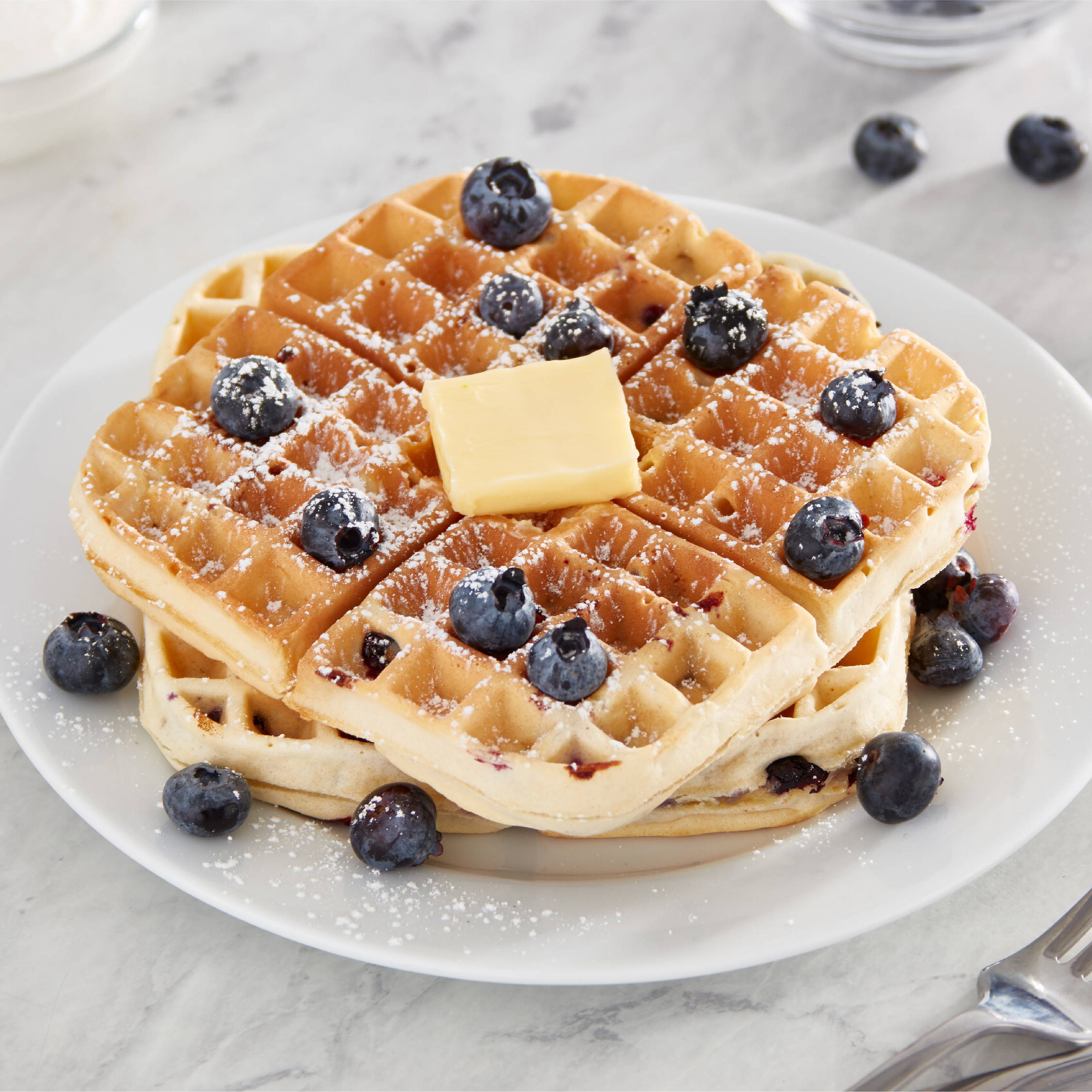 Blueberry Sour Cream Waffles
7-Inch Waffle Maker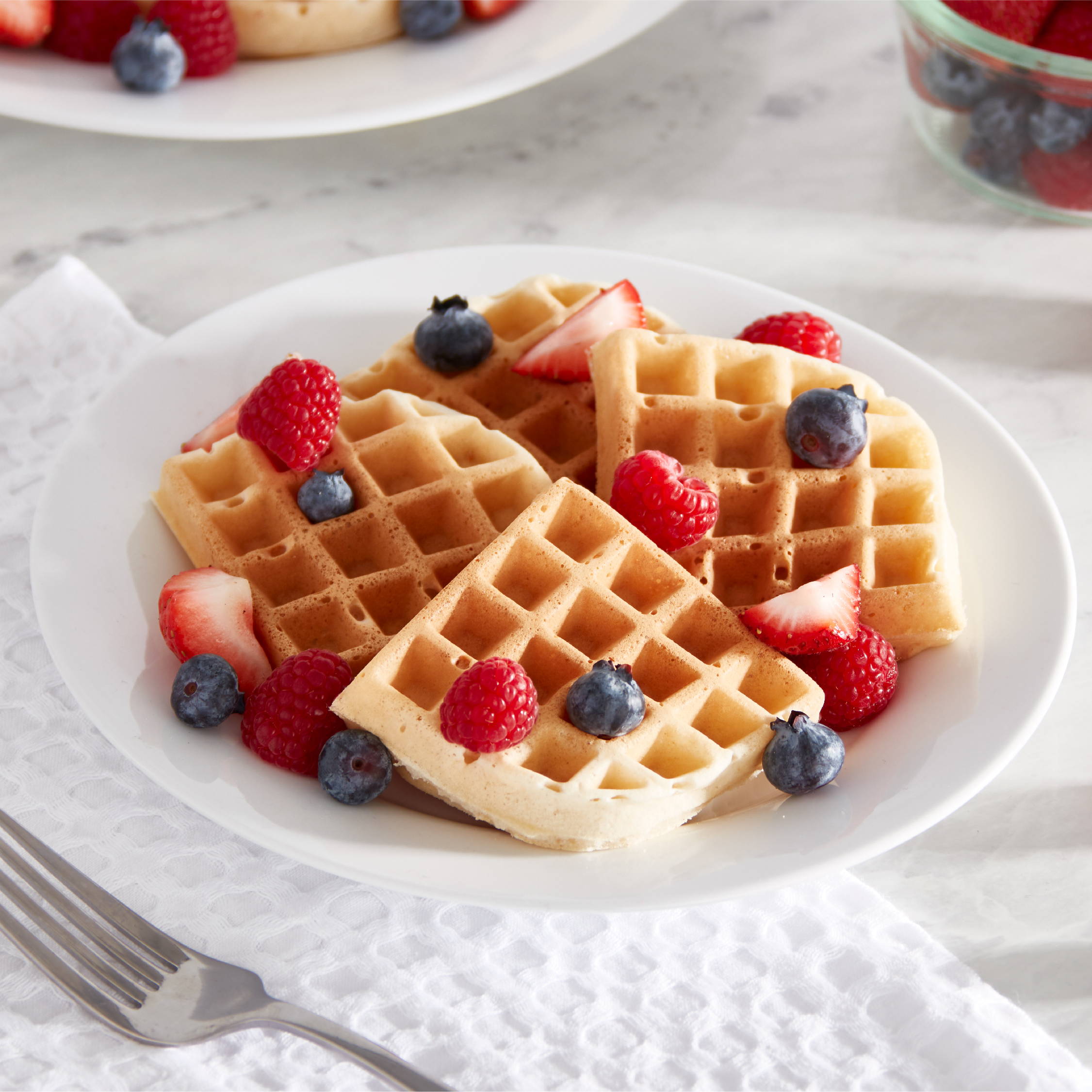 Classic Waffles
7-Inch Waffle Maker