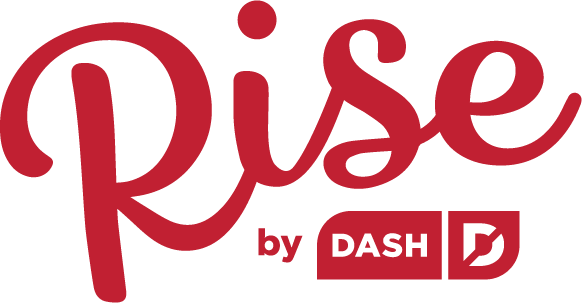 Gingerbread Mini Waffle Maker

2 cups flour

1/2 tsp salt

2 tsp baking powder

1/3 cup sugar

1 tsp cinnamon

1/2 tsp cream of tartar

2 eggs
1 1/2 cups milk

1/3 cup unsalted butter

1 tsp vanilla extract

For Cinnamon Sugar Garnish:
1/4 cup sugar
1/2 tsp cinnamon
In a small pan over low heat, combine milk and butter. Stir until milk is warm and butter is melted. Set aside.

In a medium bowl, mix together flour, salt, baking powder, sugar, cinnamon, and cream of tartar.

In a large bowl, whisk together eggs and vanilla. Slowly pour in the warmed milk and butter.

In three stages, add the dry ingredients into the wet, stirring until just combined; batter will be slightly lumpy. For fluffier waffles, let batter rest for 5 minutes before cooking.

Grease the Mini Waffle Maker with butter or a small amount of non-aerosol cooking oil. Add ¼ cup of waffle mix to your Mini Waffle Maker and cook until golden brown on both sides or until little to no steam is visible.

Remove waffle and set on a wire rack; sprinkle with cinnamon sugar garnish.

Classic Waffles
Gingerbread Mini Waffle Maker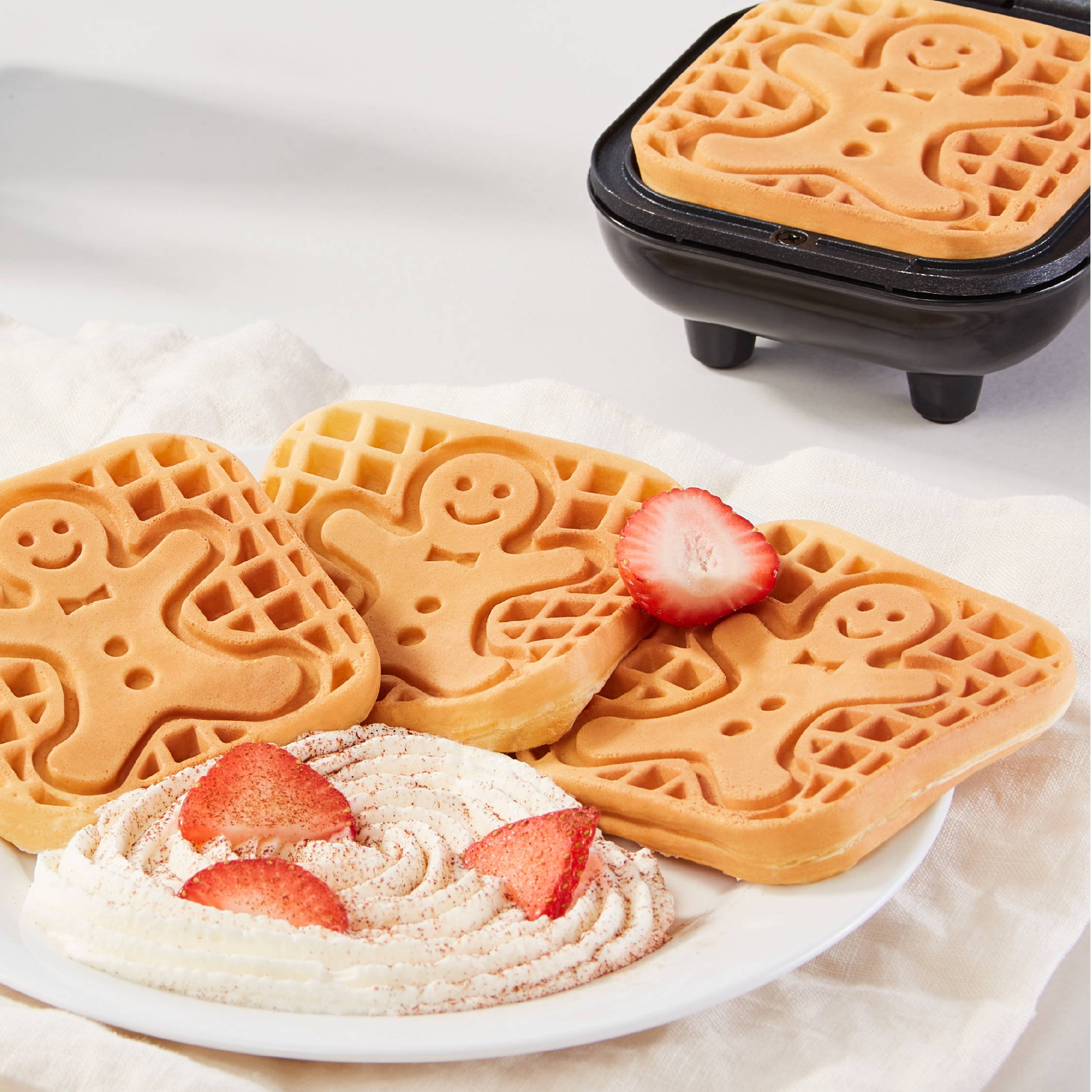 Gingerbread Waffles
Gingerbread Mini Waffle Maker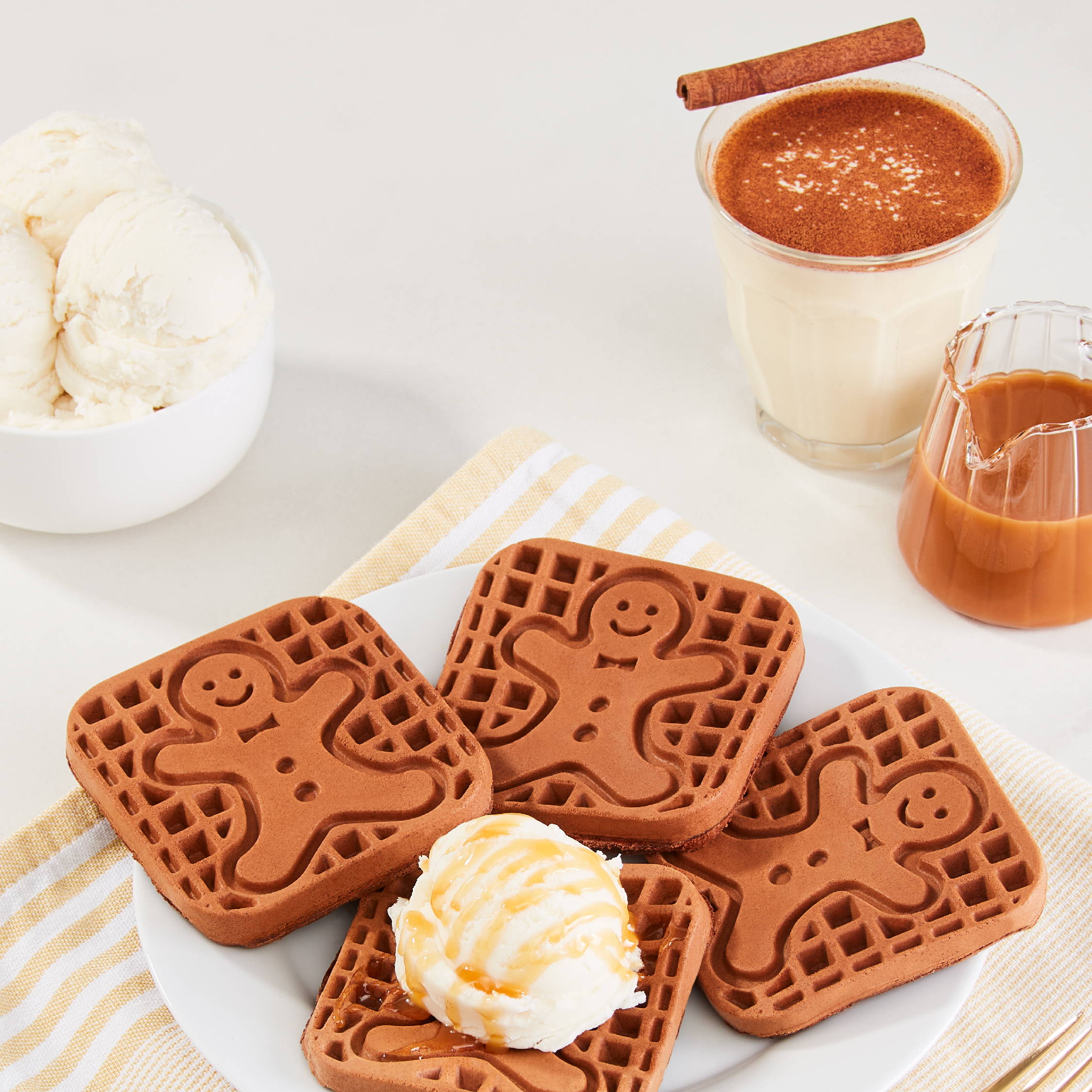 Chocolate Eggnog Waffles
Gingerbread Mini Waffle Maker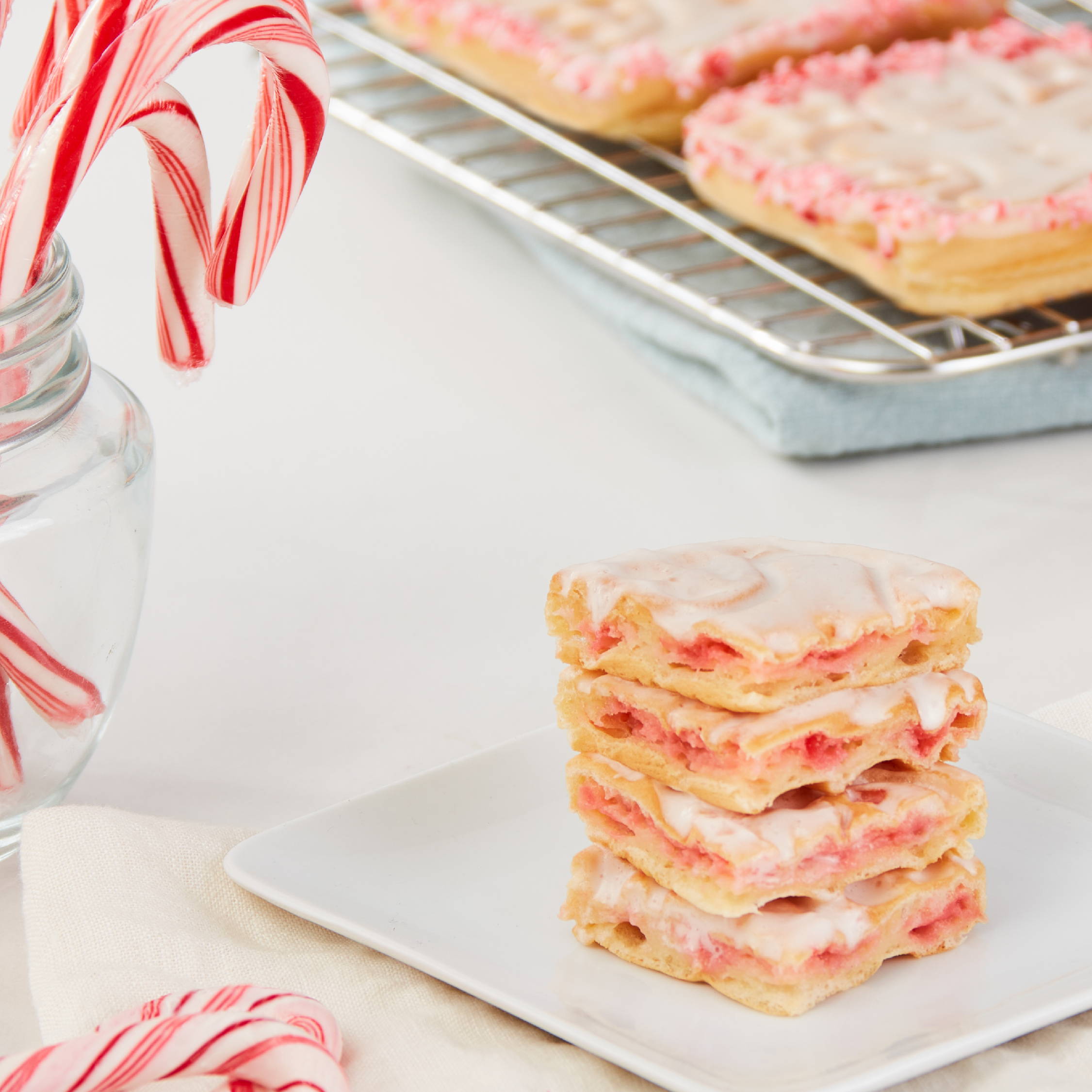 Peppermint Waffles
Gingerbread Mini Waffle Maker