Healthier fried food is easy with the Dash Deluxe Air Fryer! AirCrisp® technology circulates hot air to cook delicious fried food without the oil and mess of a deep fryer, reducing added fat while maintaining delicious flavor and crispiness. The adjustable dials allow precise control over time and temperature, and auto-off function shuts the air fryer down when cooking is finished for added safety. The three-quart removable fryer basket is nonstick and easy to clean, perfect for single servings of fries, veggies, chicken wings, and more. The Air Fryer includes a Recipe Guide that will get you started making delicious, crispy fried foods in less time than it takes to pre-heat your oven.
Healthier fried food is here with the Dash Deluxe Air Fryer!
AirCrisp® technology circulates hot air to fry without added oil, reducing added fat without sacrificing flavor.
Adjustable dials for precise control over cooking time and temperature, up to 400°F.
Auto-off function prevents overcooking.
Removable 3.0 qt Crisper Basket is nonstick and easy to clean.
Includes: Deluxe Air Fryer 3QT and Recipe Guide.
1-year manufacturer warranty, 2-year warranty available with registration to the Feel Good Rewards program.
Designed in NYC. US-based Customer Support available.
HEIGHT: 13
WIDTH: 10.4
LENGTH: 12.6
WEIGHT: 8.8
CORD LENGTH: 51
POWER RATING: 1200 watts
UL: YES
Package Includes:
Crisper Drawer
Crisper Basket
Recipe Guide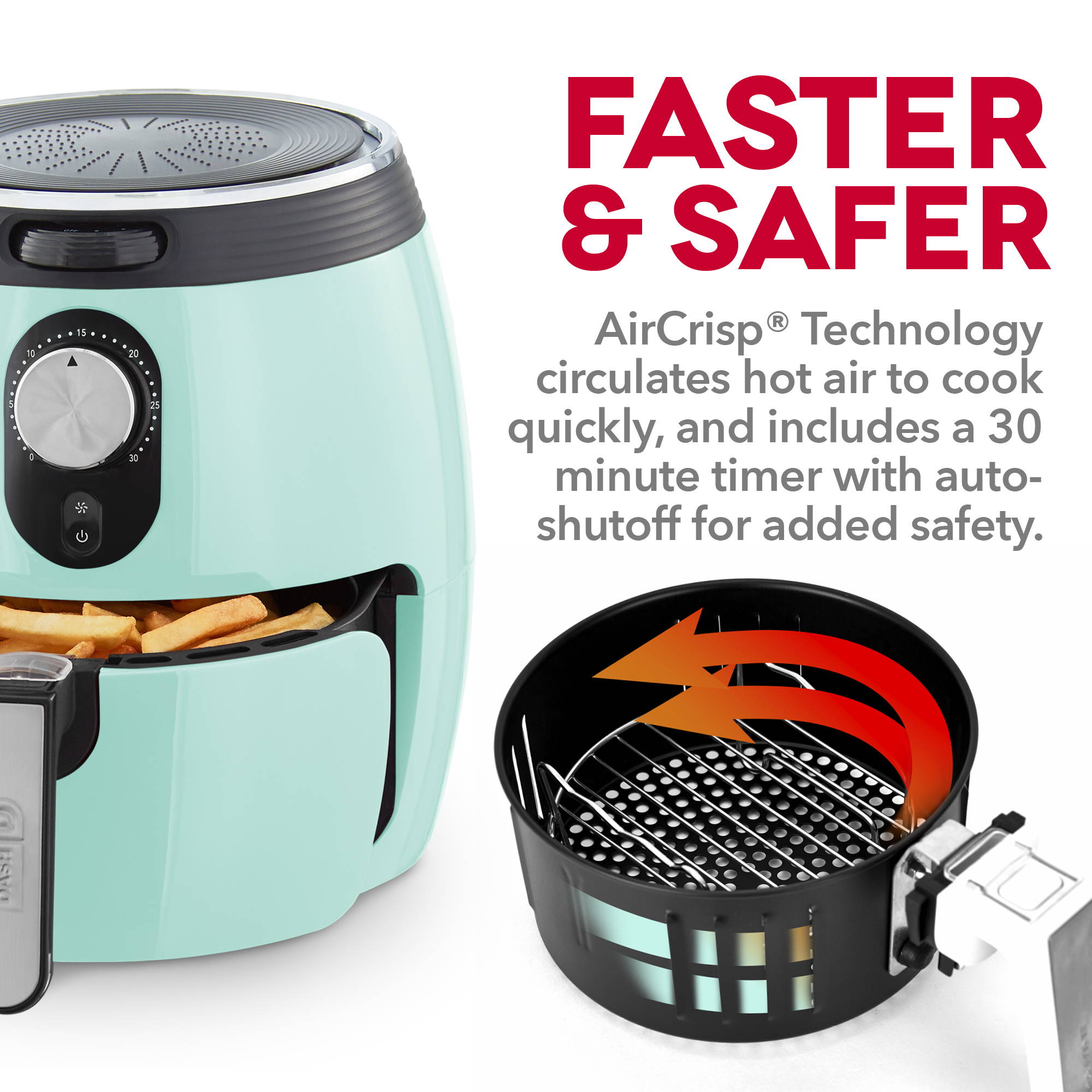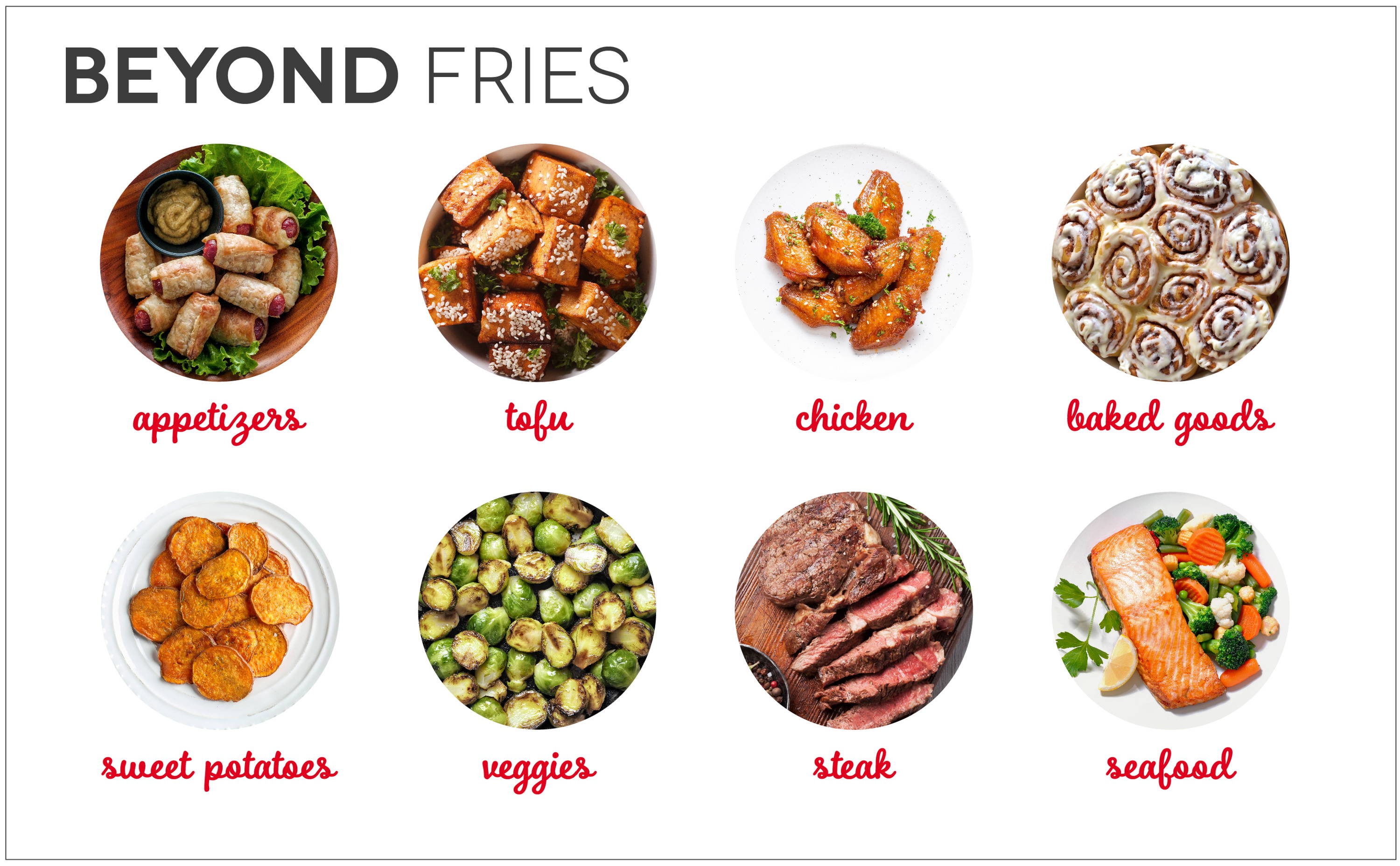 Real Customers Real Results
"My vegan daughter got this as a present and has been making quick and tasty food for herself. Just the right size for one or two people.
Kitty   -   22 March 2020

"Easy to use straight out of the box! My bacon turned out perfect - super fast and nice and crisp. I would recommend this air fryer to any and everyone ."
Shayla   -   4 NOV 2019

"I have had it two weeks and have found something I could cook it in everyday. It really does make quick meals and snacks with less mess and easy clean up."
Mike   -   11 NOV 2019