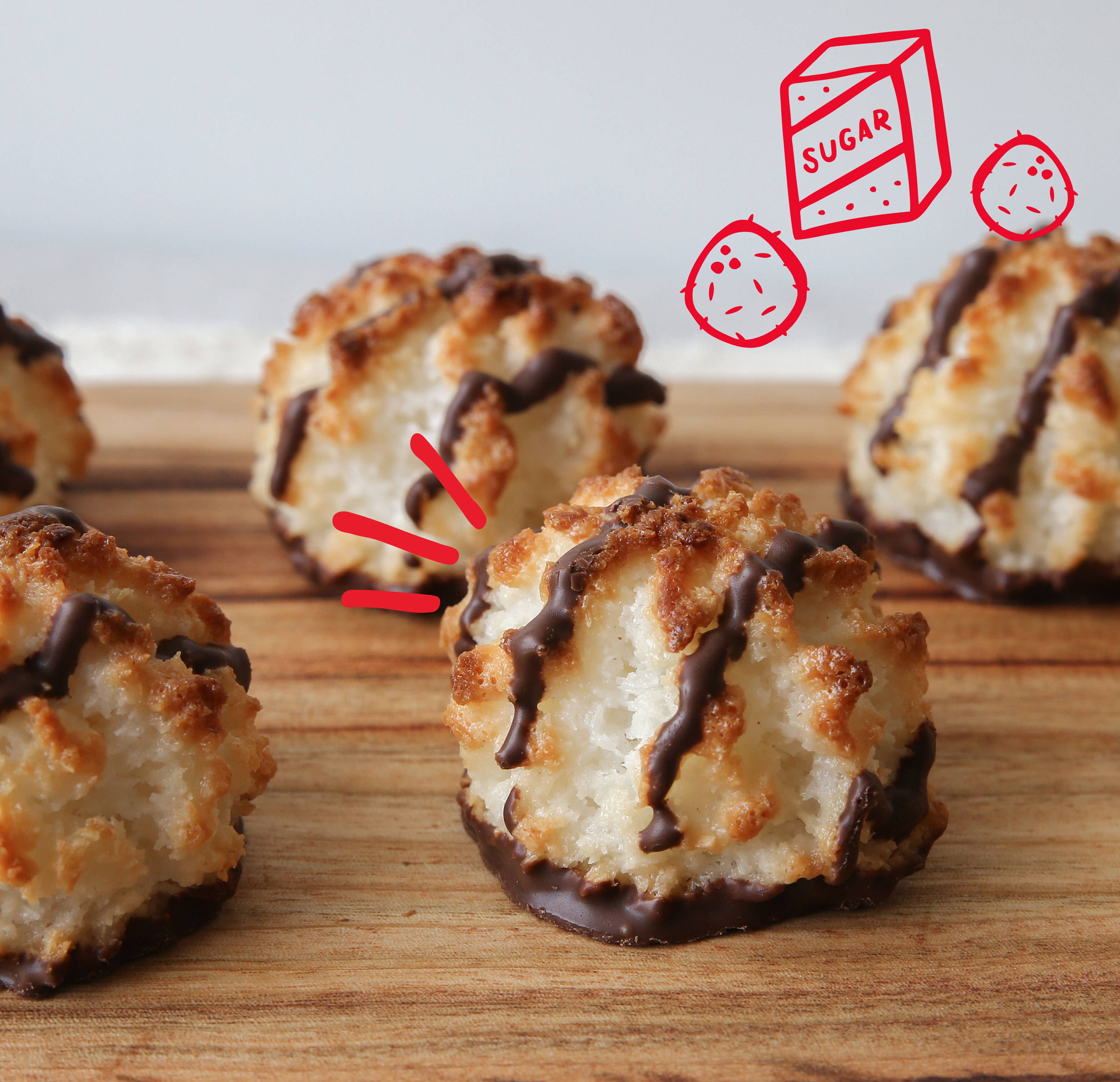 Black & White Coconut Macaroons

---
At Dash, sweet treats are our specialty, and there's nothing better than a cookie that's also healthy for you! Packed with natural oils and fiber—and in chocolate and vanilla varieties—these delicious coconut macaroons will surely hit the sweet spot.
Try this recipe using the Dash SmartStore Hand Mixer, and follow us for more treats, tips, and tricks on Instagram at @ByDash!
---
Total: 40 minutes
Yield: serves 4-6
Prep: 20 minutes
Cook: 20 minutes
---
---
4 large egg whites, at room temperature

½ cup sugar

1 tsp vanilla extract

4 ¾ cup sweetened shredded coconut

4 oz semisweet chocolate, melted then cooled

2 tbsp cocoa powder
For piping
4 oz semisweet chocolate

4 oz white chocolate
---
Preheat the oven to 325°F.

In a large bowl, beat the egg whites, sugar, and vanilla extract together using the Dash SmartStore Hand Mixer on medium-high speed until foamy and the sugar is mostly dissolved, at least 2 minutes.

Fold in the coconut, making sure the coconut is evenly moistened.

Divide dough evenly into two bowls. In one bowl, add the cocoa powder and melted chocolate. Mix to combine.

Using a medium cookie scoop or a spoon, scoop 1½ tbsp of the mixture and arrange on prepared baking sheets at least 2 inches apart.

Bake until lightly golden brown around the edges and tops, about 20 minutes.

Cool for 10 minutes on the baking sheets, then transfer to a wire rack to cool completely.

Pipe melted chocolate over the cooled cookies. Enjoy!