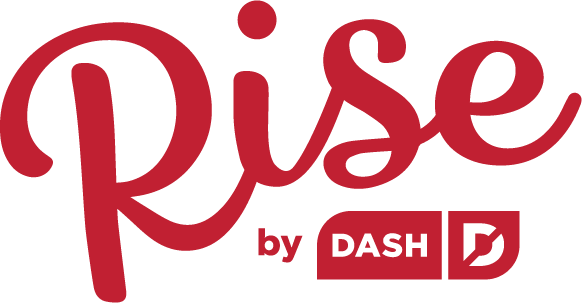 Chicken & Wild Rice Treats
½ cup finely chopped cooked chicken breast

½ cup thoroughly cooked wild rice

¼ cup flat-leaf parsley leaves, coarsely chopped
1 large egg

2 tbsp brown rice flour

Preheat the Dog Treat Maker


In a mini food processor, combine the chicken and rice. Whirl until they form a grainy paste. Add the parsley. Pulse until the mixture is a fine paste. Add the egg, and pulse to make a wet purée. Transfer the chicken mixture to a mixing bowl.


Add the rice flour. With a fork, mix until a soft, slightly sticky dough forms, adding a bit more flour if needed.

Lightly spray the Cooking Surface of the Dog Treat Maker with a small amount of non-aerosol cooking oil. Using a nonstick spatula, add dough to the Express Dog Treat Maker and close the Lid.

Bake treats for 7 minutes. Using tongs, turn the treats and bake for an additional 7 minutes.

Remove with tongs and place on a rack to cool. Repeat with the remaining dough.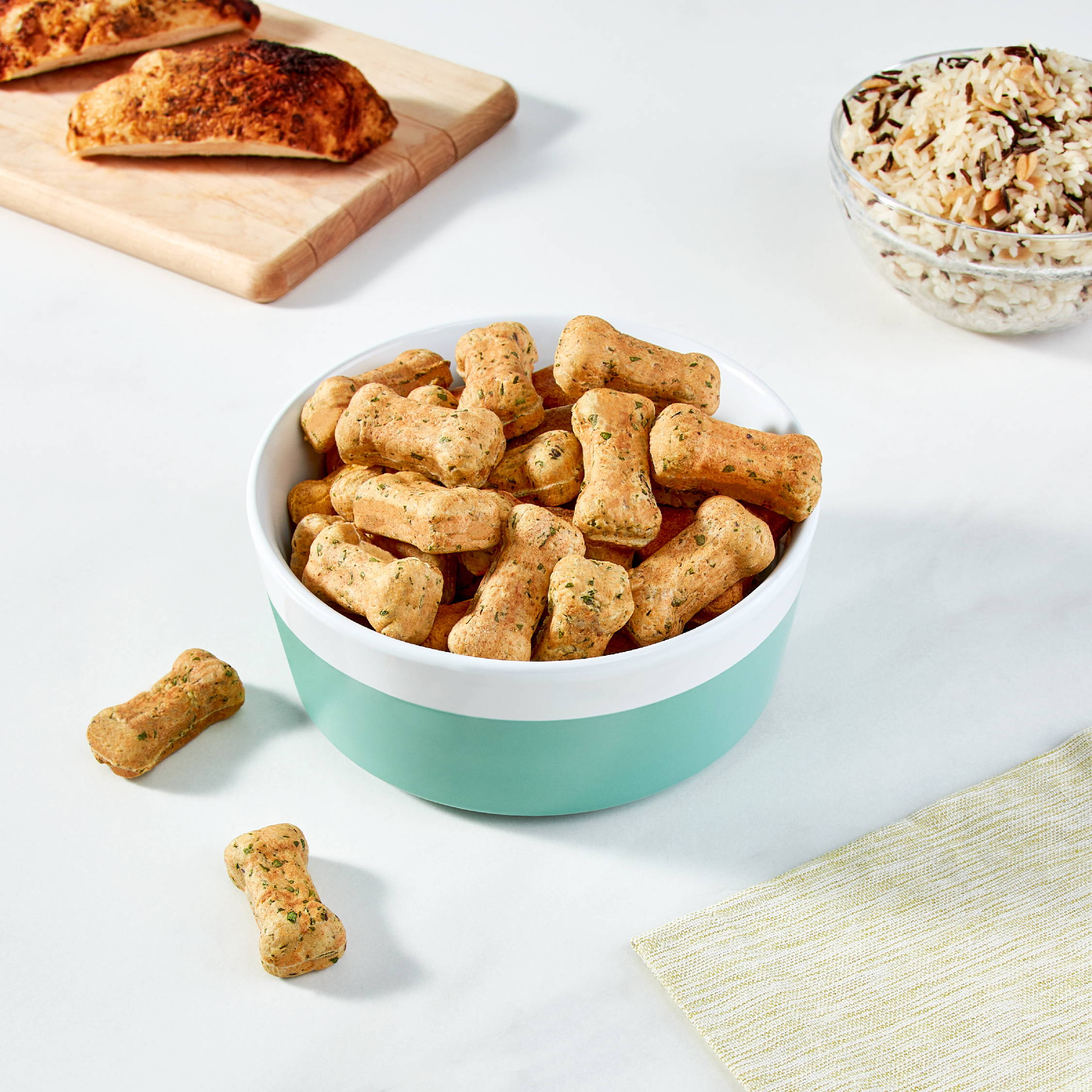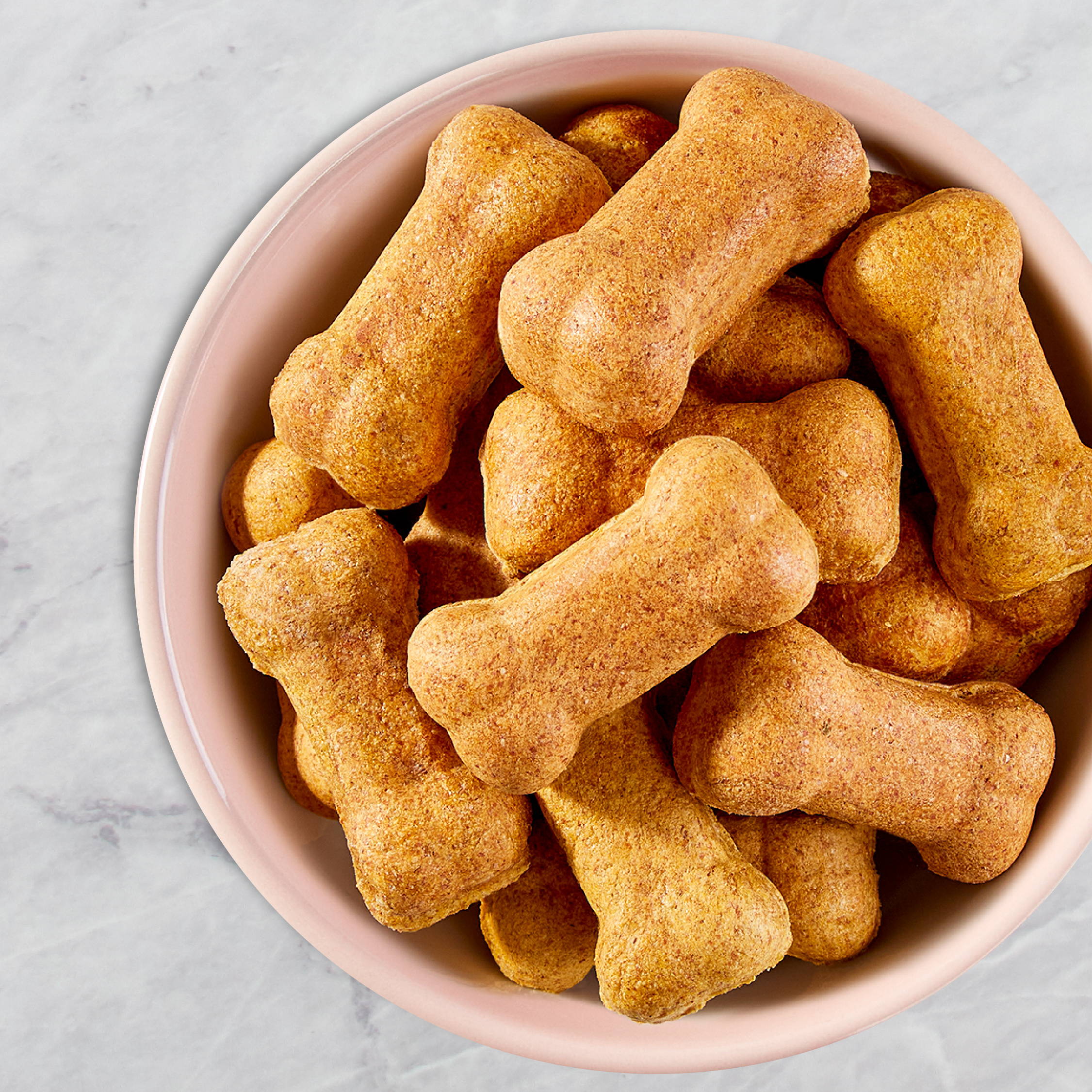 Peanut Butter Pumpkin Treats
Dog Treat Maker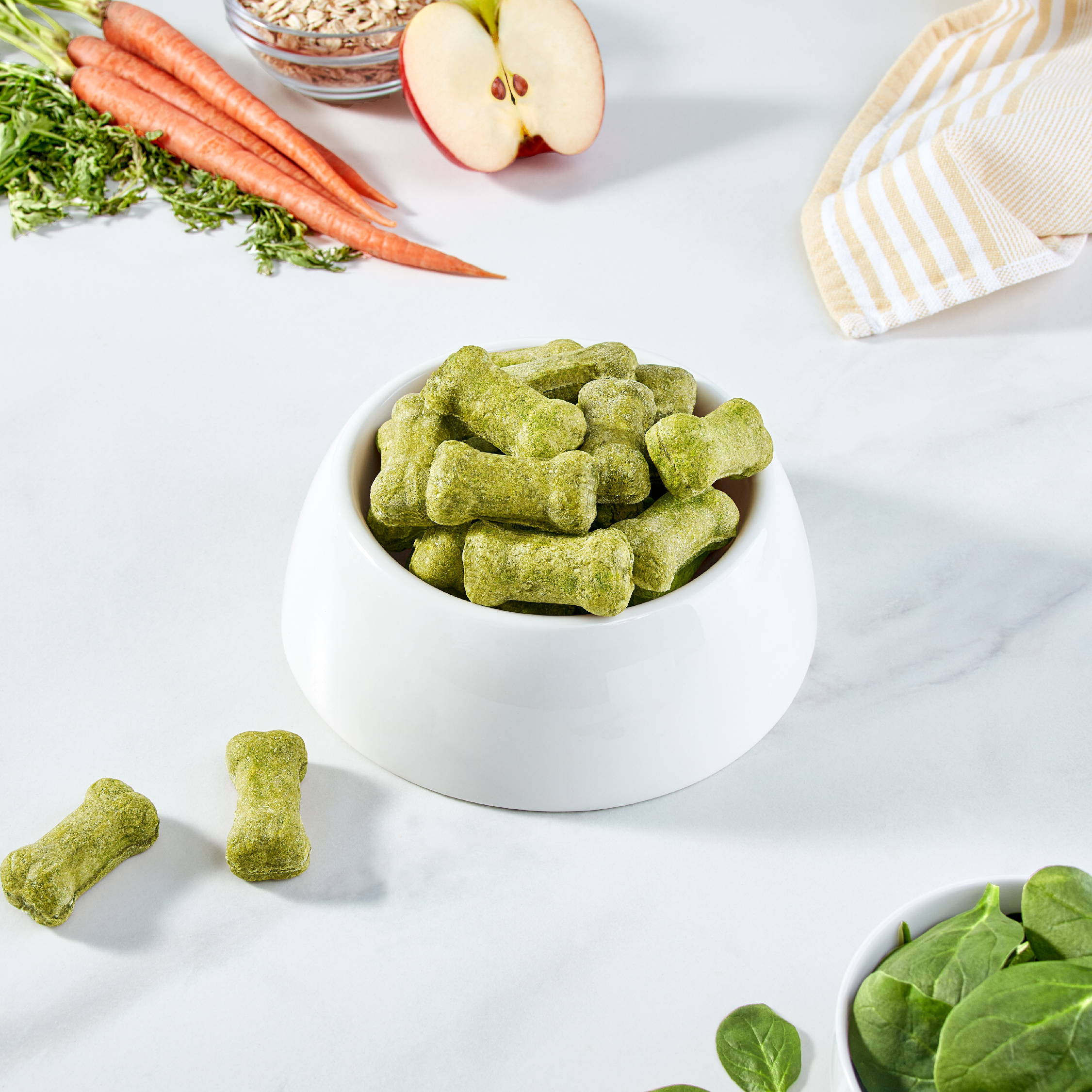 Spinach, Carrot, and Apple Treats
Dog Treat Maker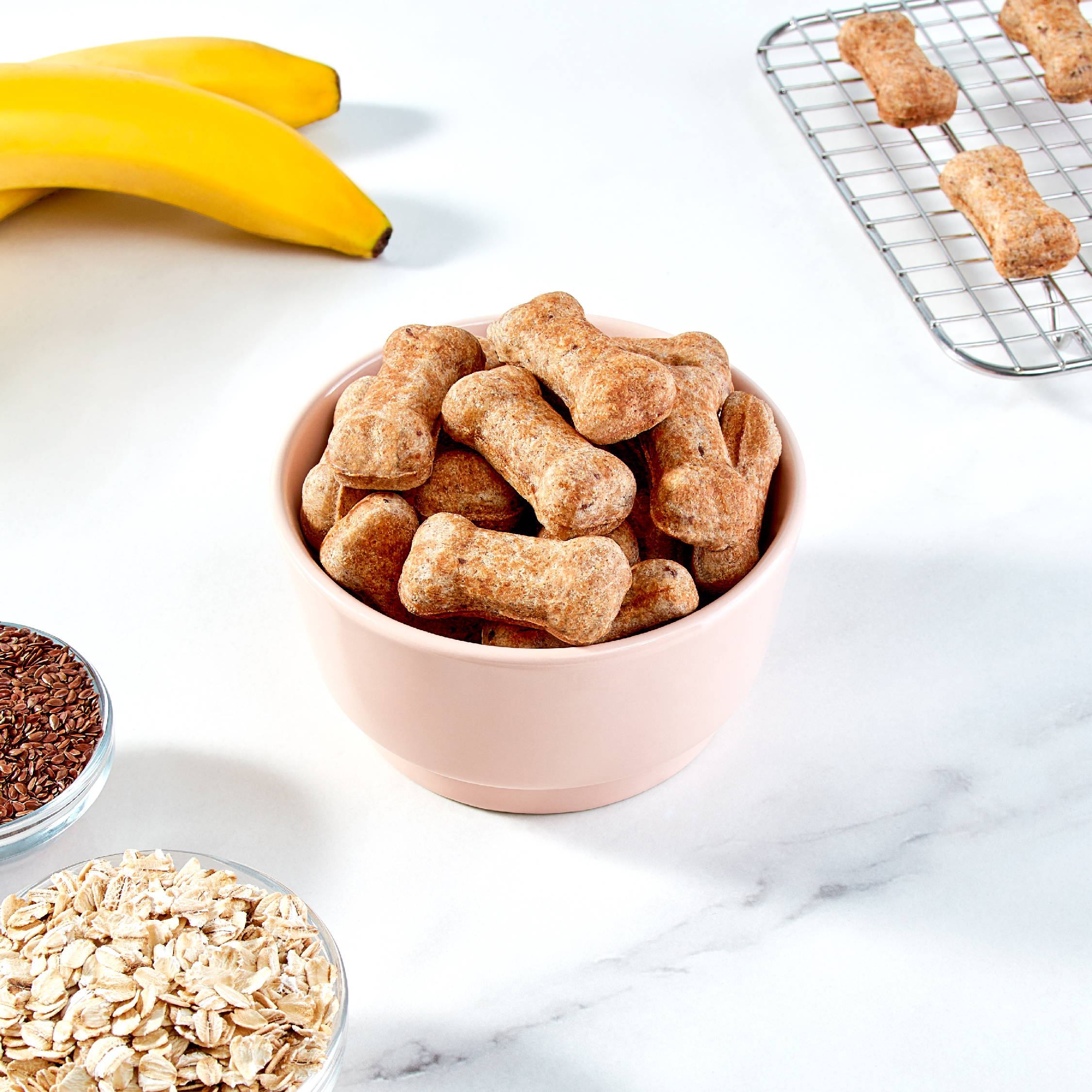 Banana Flax Treats
Dog Treat Maker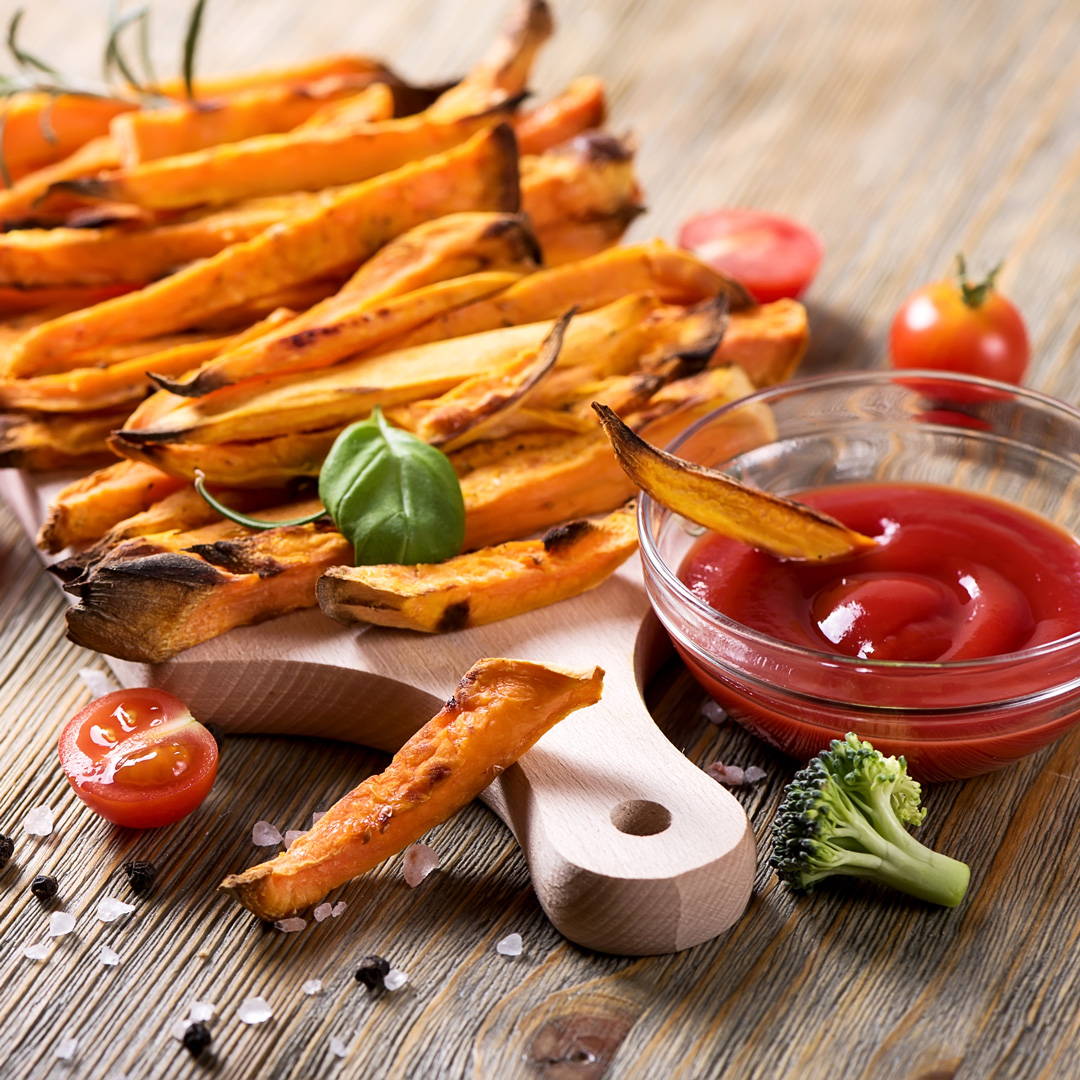 Sweet Potato Fries
Compact Air Fryer