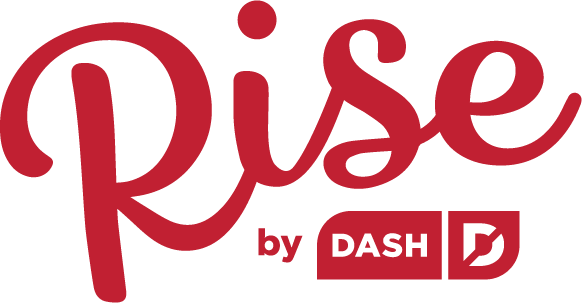 ¼ cup unsalted butter

2 cups all-purpose flour

¼ cup white granulated sugar

¼ cup cocoa powder

1 tsp baking powder

½ tsp baking soda

½ tsp cinnamon

1 tsp salt

1 ¾ cups buttermilk

2 large eggs

2 tsp vanilla extract


1 tbsp red food coloring
For Cream Cheese Icing:

2 tbsp butter, melted

2 tbsp cream cheese, softened

½ cup powdered sugar

¼ tsp vanilla extract

2-3 tbsp milk

In a small pan over low heat, melt butter. Shut off heat so butter is not hot when added to the mix.

Mix together the dry ingredients and set aside.

Beat eggs in a bowl. Slowly stir in buttermilk, butter, vanilla and food coloring.

Mix dry ingredients into wet in three rounds. Fully incorporate all dry ingredients before adding the next round.

Grease the Heart Mini Waffle Maker with butter or a small amount of non-aerosol cooking oil. For a heart-shaped waffle, pour 1 tbsp of batter onto the center of the Heart Mini Waffle Maker. (Use 3 tbsp for a square waffle with a heart print.) Cook until golden brown on both sides.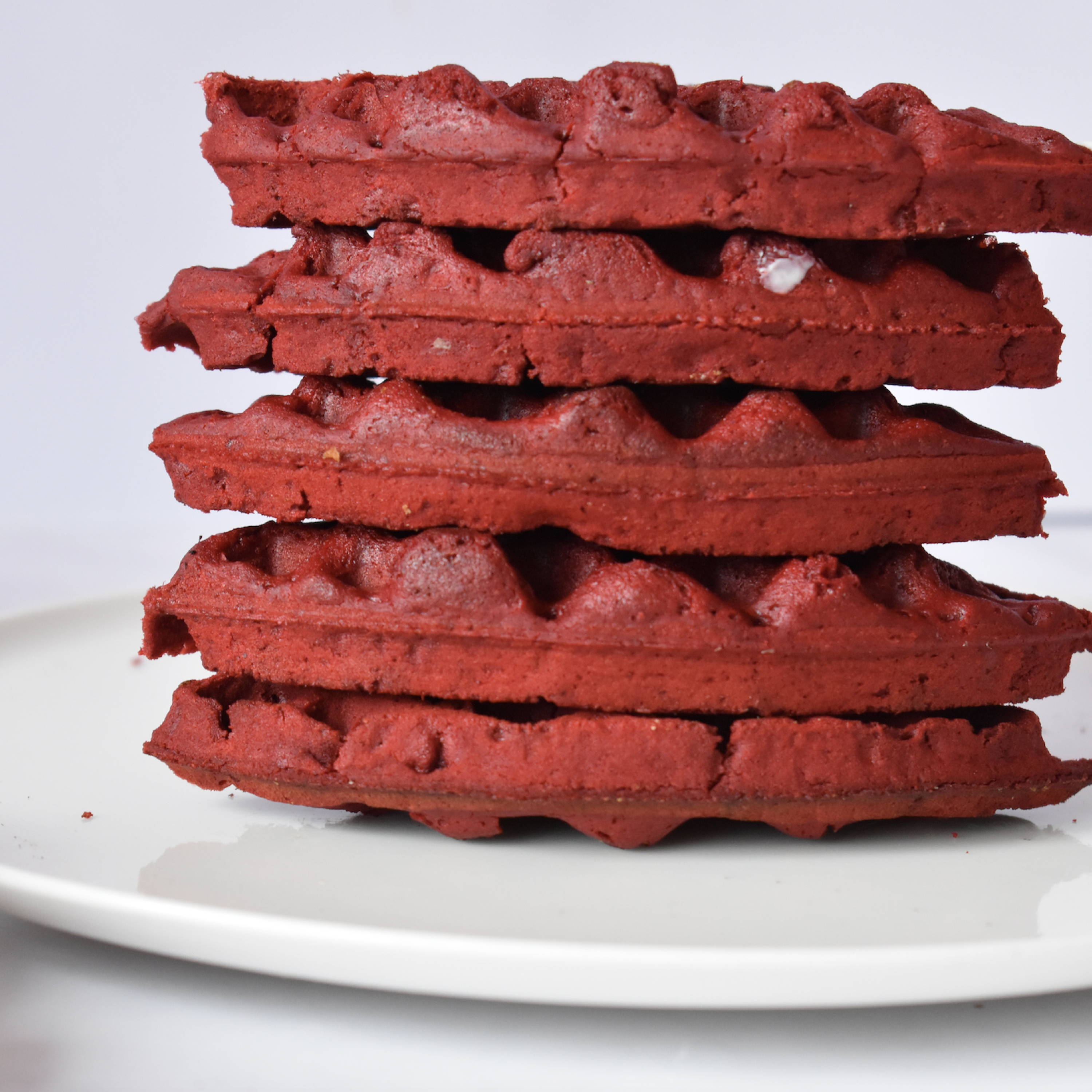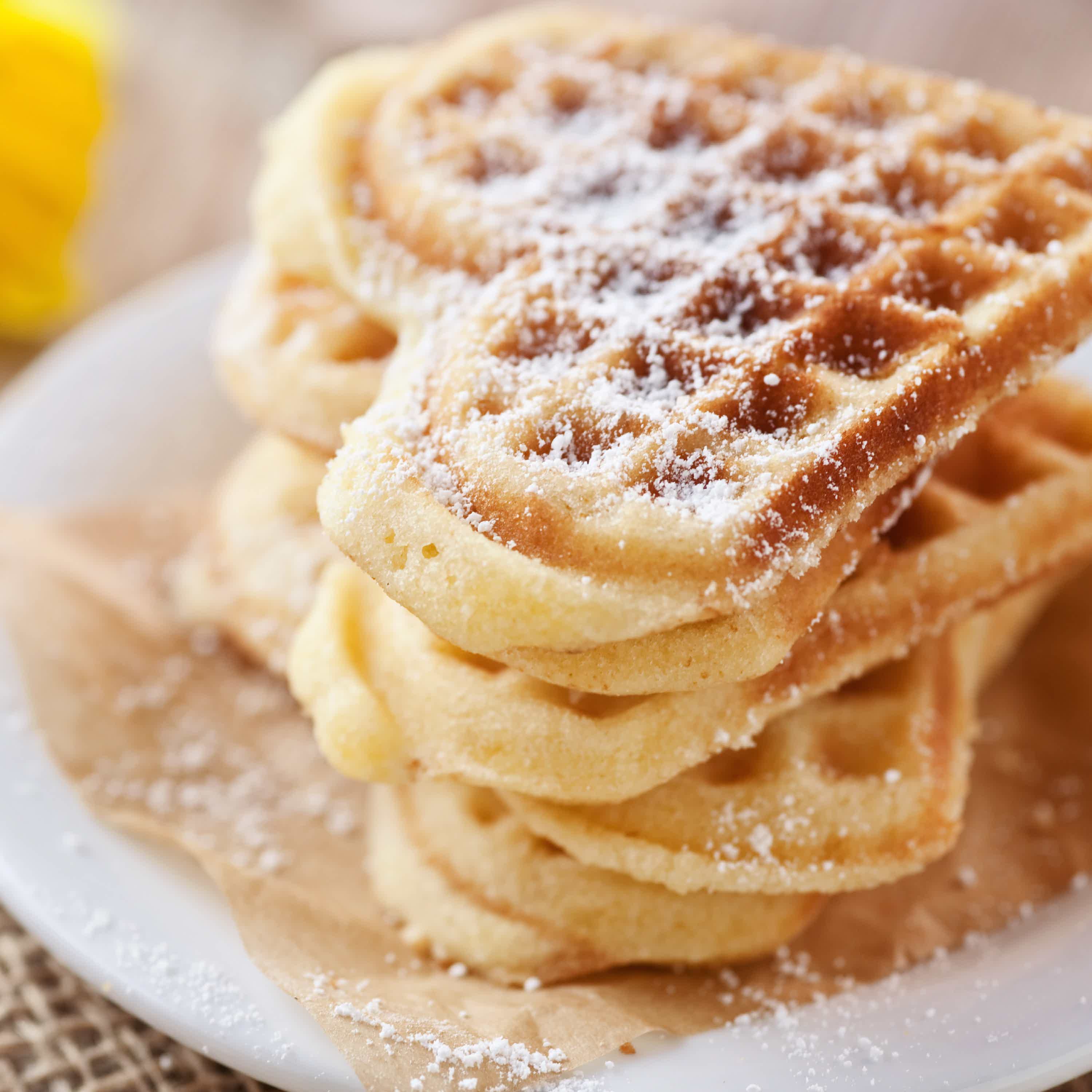 Classic Waffles
Heart Mini Waffle Maker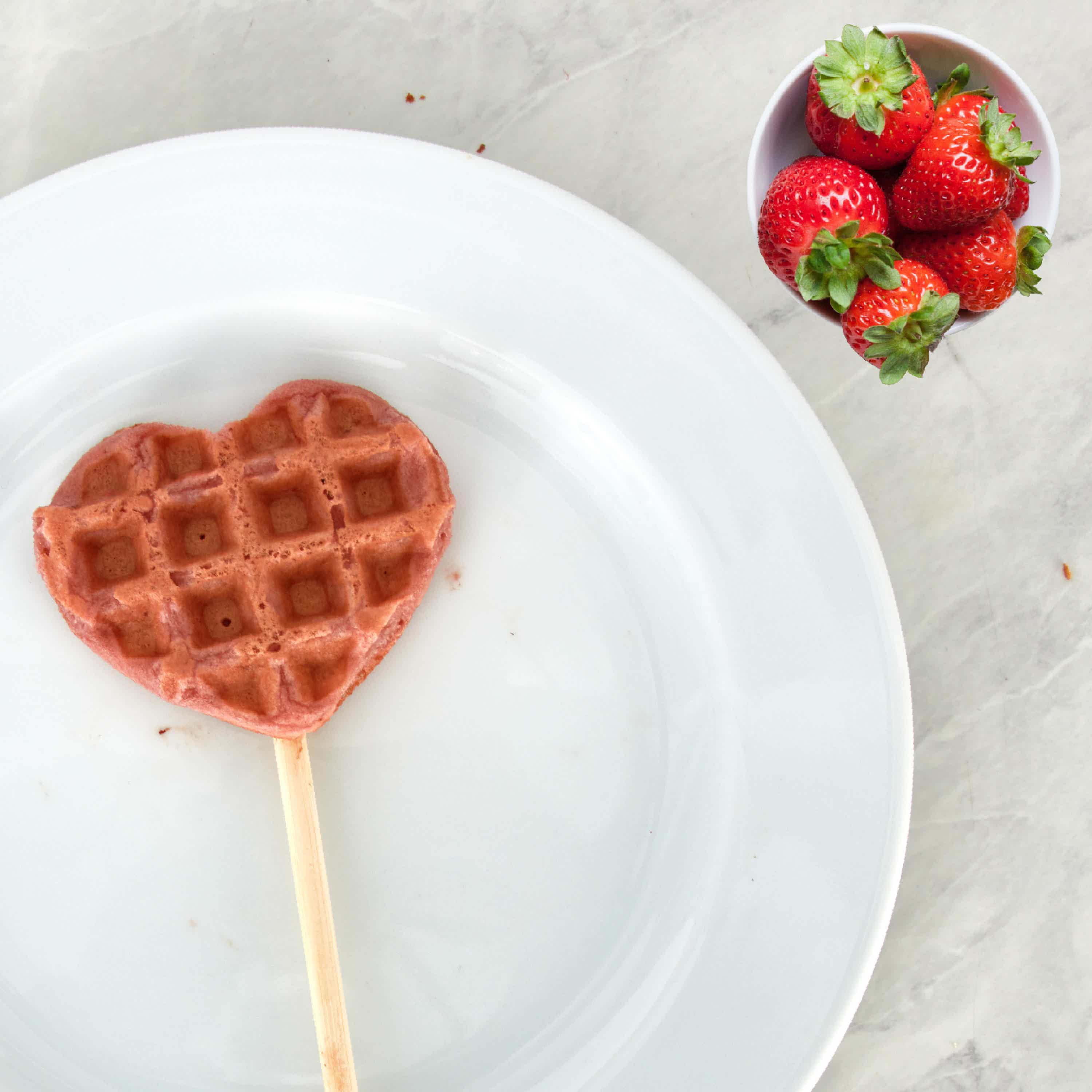 Strawberry Waffle Pops
Heart Mini Waffle Maker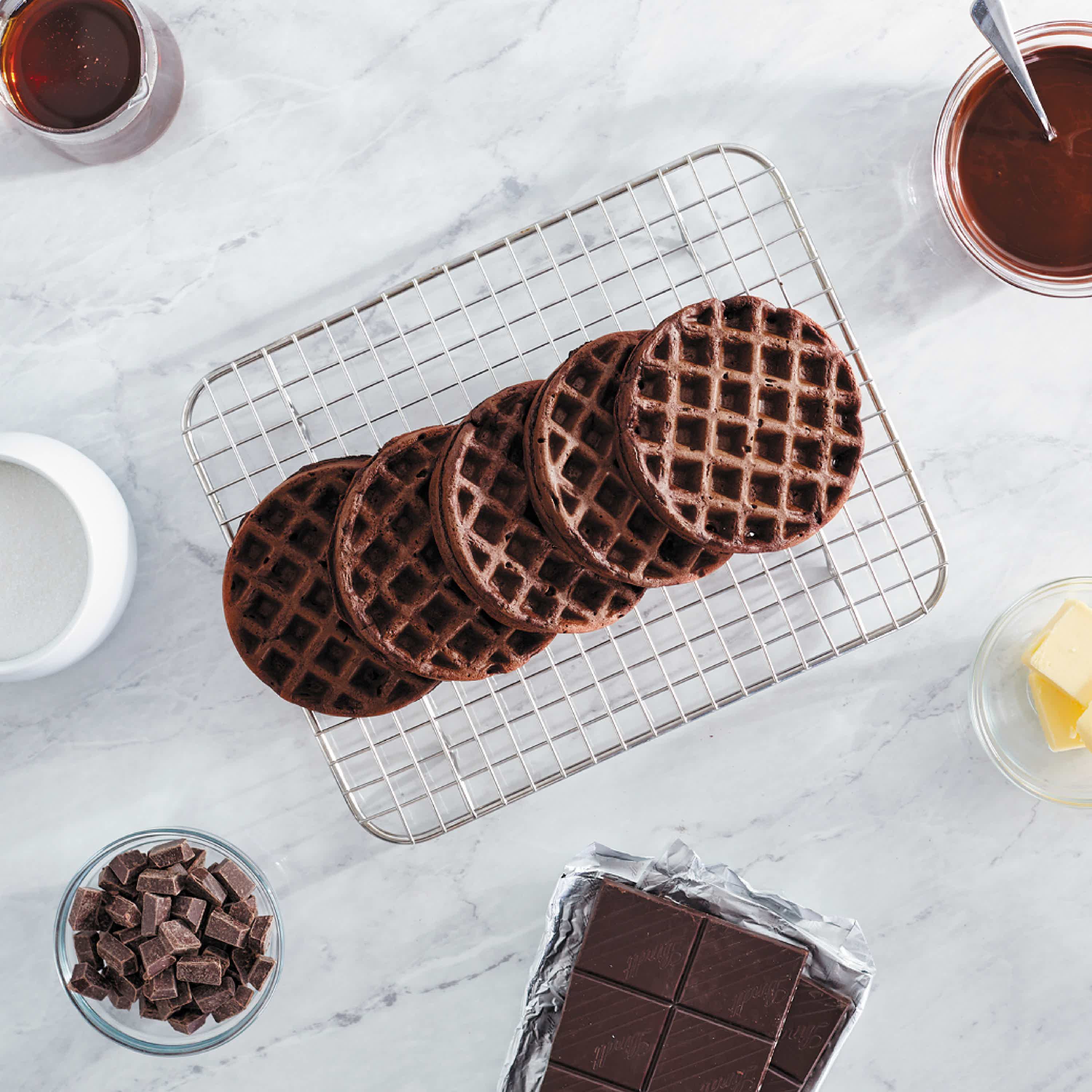 Chocolate Waffles
Heart Mini Waffle Maker