The Waffly Fit Cookbook Gift Set
SKU# DMWCCB001AQ
Why buy from us?
Easy Returns
365 Day Warranty
Free Shipping over $50
OVERVIEW
Stay active and healthy with the Waffly Fit Cookbook Gift Set! With this Mini Waffle Maker and cookbook by Claire P. Thomas, you can get into shape with just easy-to-learn bodyweight exercises and your Dash Mini Waffle Maker. The Waffly Fit Cookbook will guide you through healthy Mini Waffle recipes using easy-to-find ingredients and step-by-step instructions. The Waffly Fit Cookbook Gift Set comes with 1 copy of the cookbook and a Dash Mini Waffle Maker, our bestselling 4" waffle maker with a nonstick surface that cleans easily and makes perfect, golden mini waffles every time! Everything you need to get started waffling your way to a healthier lifestyle is right here!
Features & Benefits
The Waffly Fit Cookbook Gift Set includes 1 Dash Mini Waffle Maker & 1 Waffly Fit Cookbook in a convenient package you can easily wrap and gift for any occasion. Mini Waffle Maker has a 4" nonstick cooking surface that releases waffles easily. One-step setup: just plug the Mini Waffle Maker in and it heats in just a couple minutes! With the Waffly Fit Cookbook, stay active, fit and healthy with over 200 pages of Mini Waffle Maker recipes and workouts from fitness coach Claire P. Thomas. Includes sweet and savory waffle recipes for all diets. Cookbook includes ingredient lists and specific directions to guide you every step of the way, along with full-color photography for presentation ideas that will wow your friends and family. Nutritional icons denote gluten-free, dairy-free and other dietary restrictions. Includes: Dash Mini Waffle Maker and Recipe Guide, Waffly Fit Cookbook. 1-year manufacturer warranty, 2-year warranty available with registration to the Feel Good Rewards p
SPECIFICATIONS
HEIGHT: 2.8
WIDTH: 5
LENGTH: 6.4
WEIGHT: 1.3
POWER RATING: 350 watts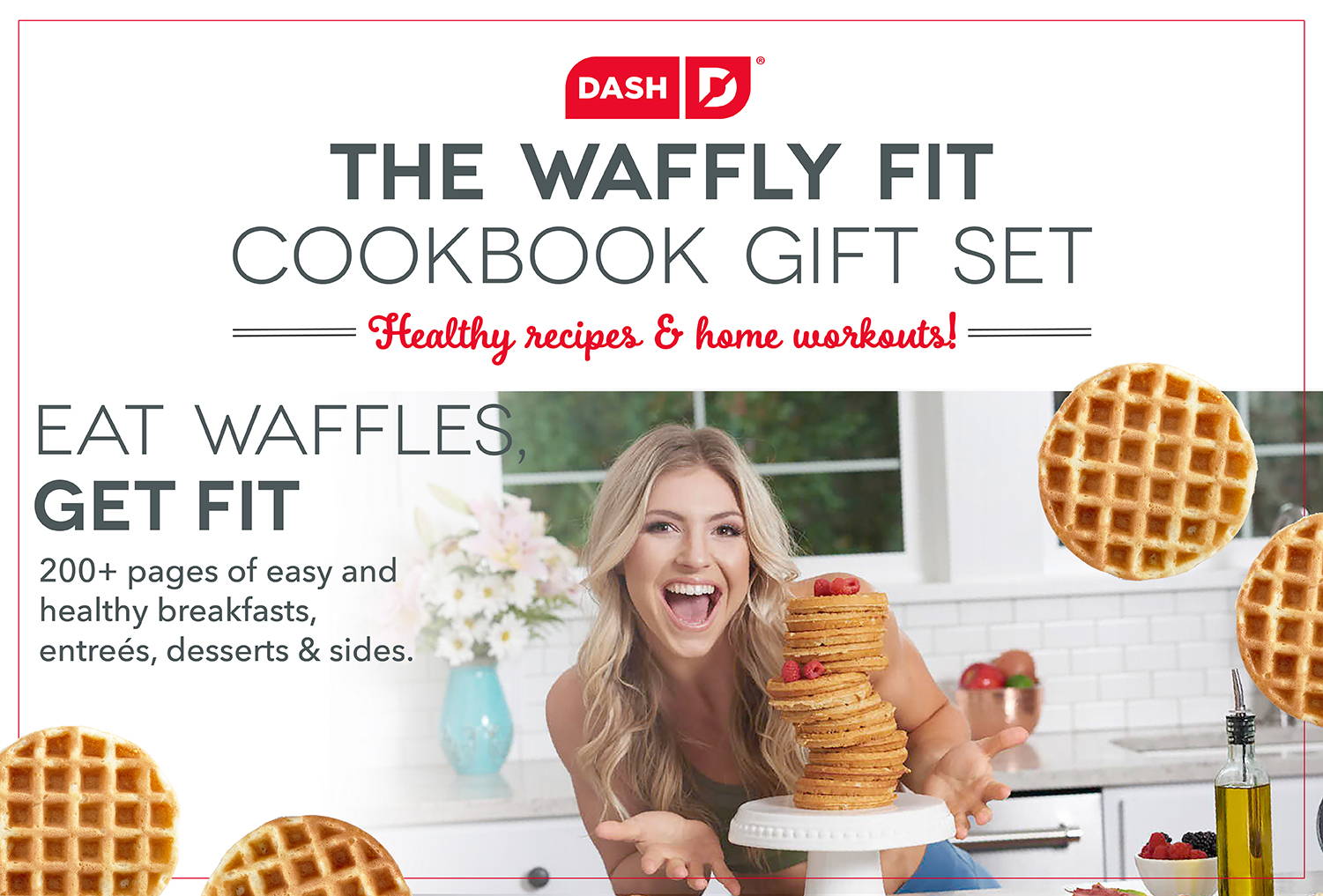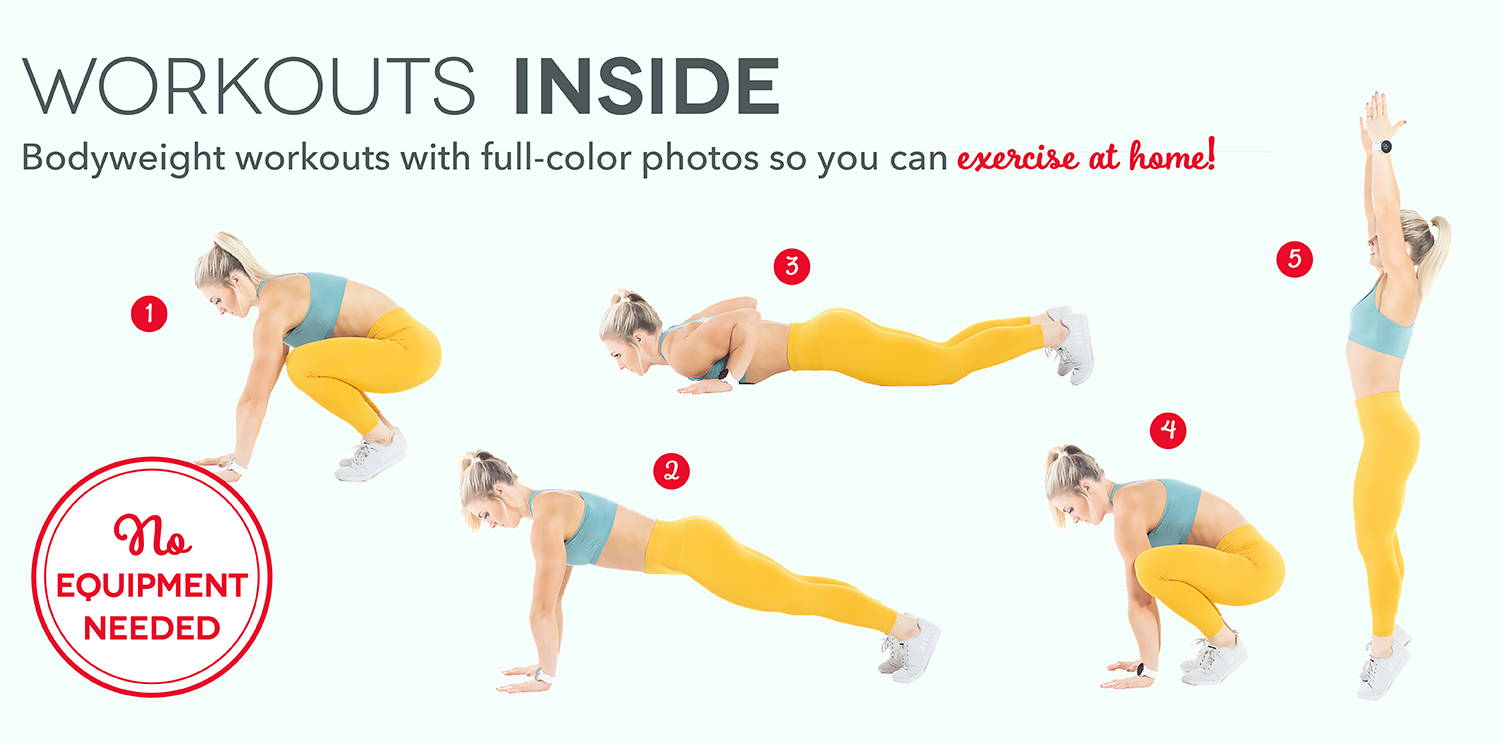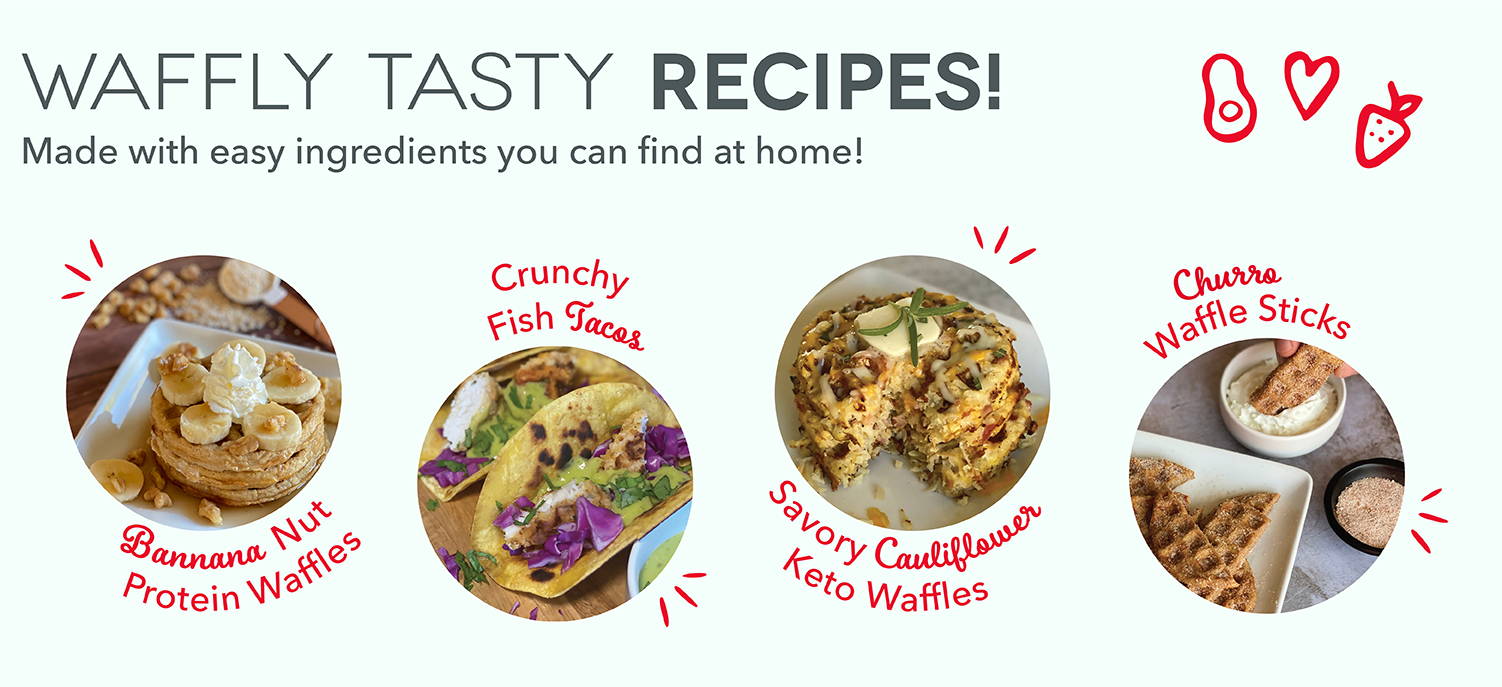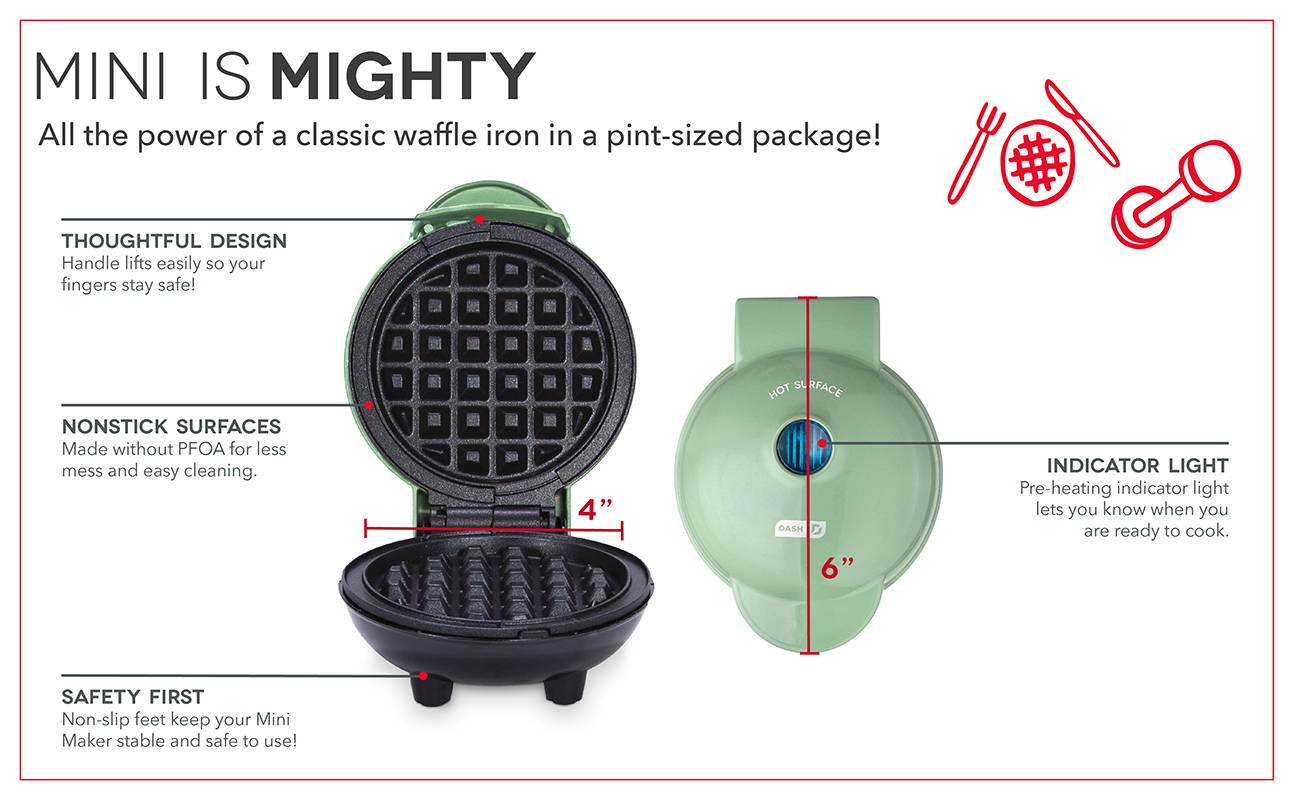 We have tried a few of the recipes and love them. Not quite ready for the exercises
A little nutritious treat!
Great for one individual.
The Waffly Fit Cookbook Gift Set
Beautiful Trainer and Fun Ideas
I followed her on Instagram and she is very active. I am very mobile and like small appliances that are easy to store and move, when needed. The waffle maker works good. The price was great too.
Great set
This is make a nice gift for Christmas