Safe Slice® Mandoline
SKU# DSM100GBMN04
Why buy from us?
Easy Returns
365 Day Warranty
Free Shipping over $50
OVERVIEW
The Dash Safe Slice® Mandoline offers a safer way to cut like a pro. The unique design prevents your hands from ever going near the built-in blades, making this mandoline the safest option for an expert slice. With 30+ slicing options, the mandoline cuts perfectly-even slices from 1-8mm in thickness while also offering julienne, matchstick and dicing options. Complete with a recipe guide with dishes including coleslaw or potato chips, the Safe Slice® Mandoline makes food prep quick and easy.
Features & Benefits
The Dash Safe Slice® Mandoline keeps hands and fingers away from blades for a safer way to slice. Slice, julienne, and dice in minutes for easy food prep. Spring-loaded handle pops up, so just push down to slice in seconds. 30+ different preset cuts with varying thicknesses. Thickness adjuster allows for custom control in a range of 1-8mm (.03-.3") Compact design folds down for easy storage. Cleaning brush eliminates buildup in the blades and makes cleaning safe. Food catch container keeps your countertop clean. Includes: Dash Safe Slice® Mandoline, Cleaning Brush and Recipe Guide. 1-year manufacturer warranty, 2-year warranty available with registration to the Feel Good Rewards program. Designed in NYC. US-based Customer Support available.
SPECIFICATIONS
HEIGHT: 14
WIDTH: 4.7
LENGTH: 11
WEIGHT: 1.4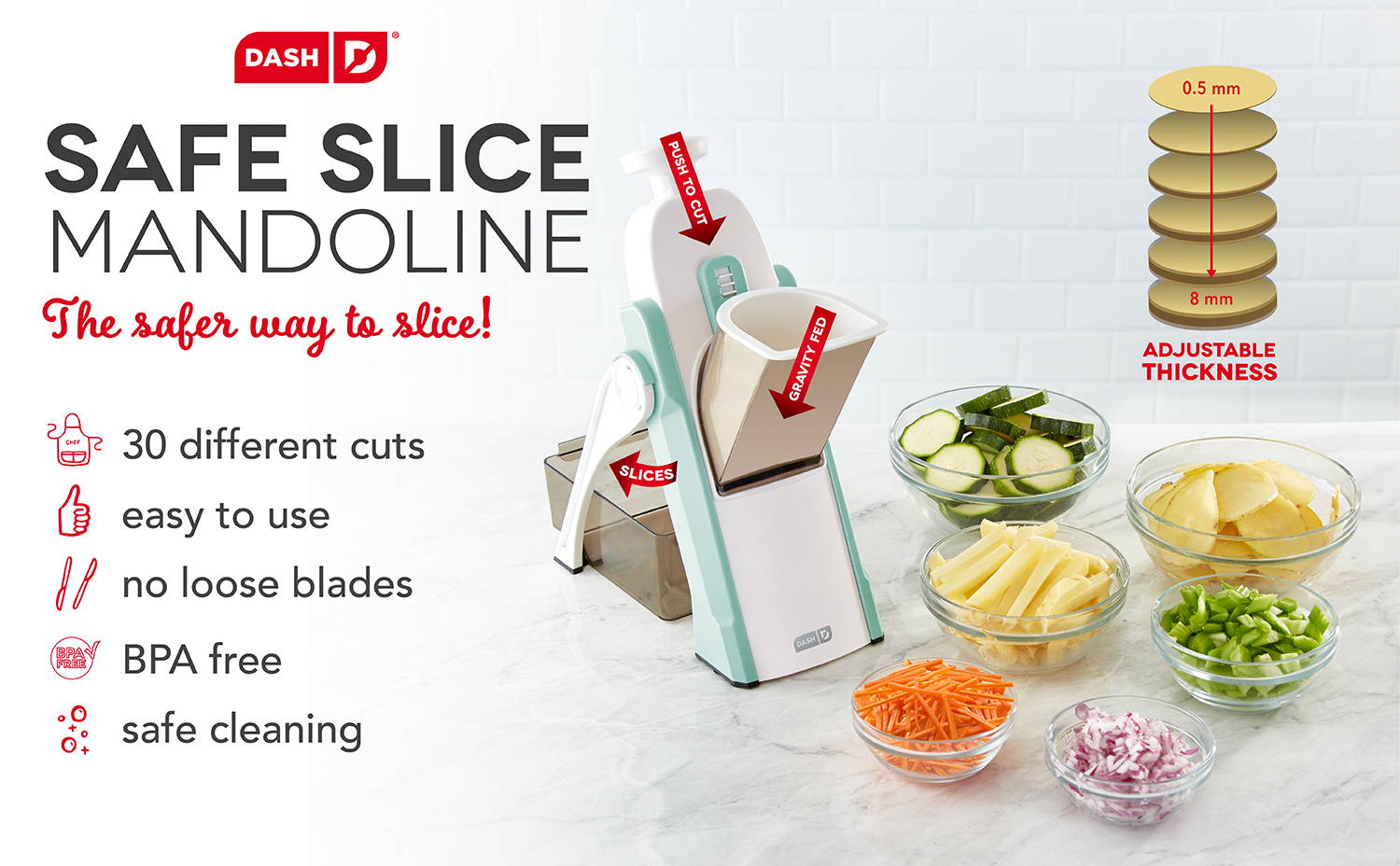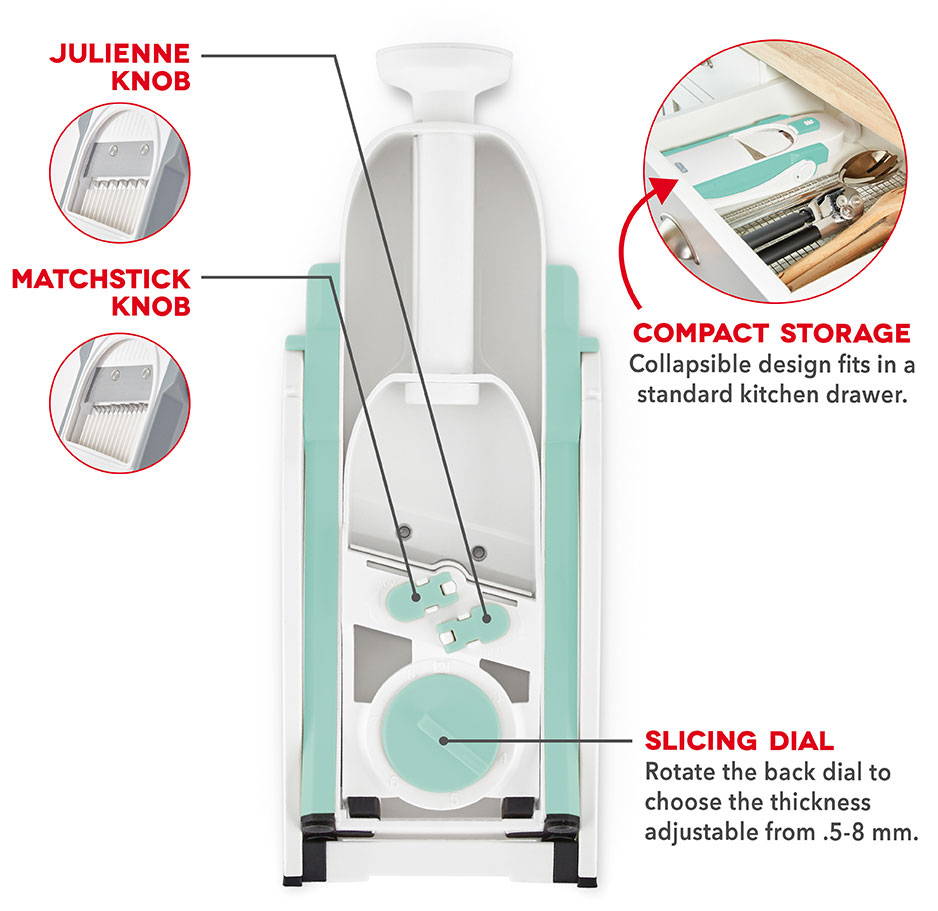 Replaced an Olerban Chinese knockoff
We purchased the Dash slicer after being fooled by a Chinese knockoff. Dash slicer is much much better quality!
So far Great!
Easy to use and it worked! Thinly sliced peppers, carrots & onions for a stirfry-came out perfect. Looking forward to using other time saving features!
Good tool
A good gadget that really works
Super safe
The Safe Sluce Mandolin is great! Sliced carrots with super ease and no worry about adding any of my fingers. Love this mandolin!!