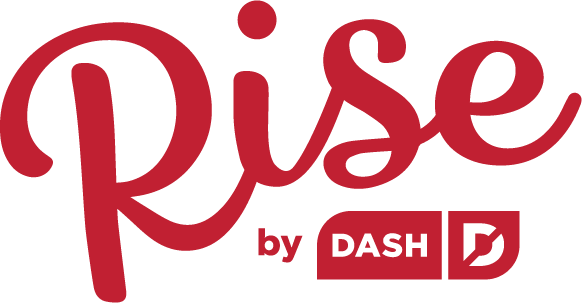 Peanut Butter Pumpkin Treats
½ cup pumpkin purée

3 tbsp unsweetened, smooth natural peanut butter

1 large egg, beaten

1 cup whole wheat flour

Preheat the Express Dog Treat Maker.


In a mixing bowl, combine the pumpkin purée, peanut butter, egg, and whisk until the mixture is combined and smooth. Add the flour. Mix with a fork until a soft dough forms, using your hands at the end to work in the last bits, if necessary. 

Lightly spray the Cooking Surface of the Express Dog Treat Maker with a small amount of non-aerosol cooking oil. Using a nonstick spatula, add dough to the Express Dog Treat Maker and close the Lid.

Bake for 5 minutes, then use short tongs to turn the treats. Bake for an additional 5-6 minutes.

Remove treats and cool on a wire rack. Repeat with remaining dough.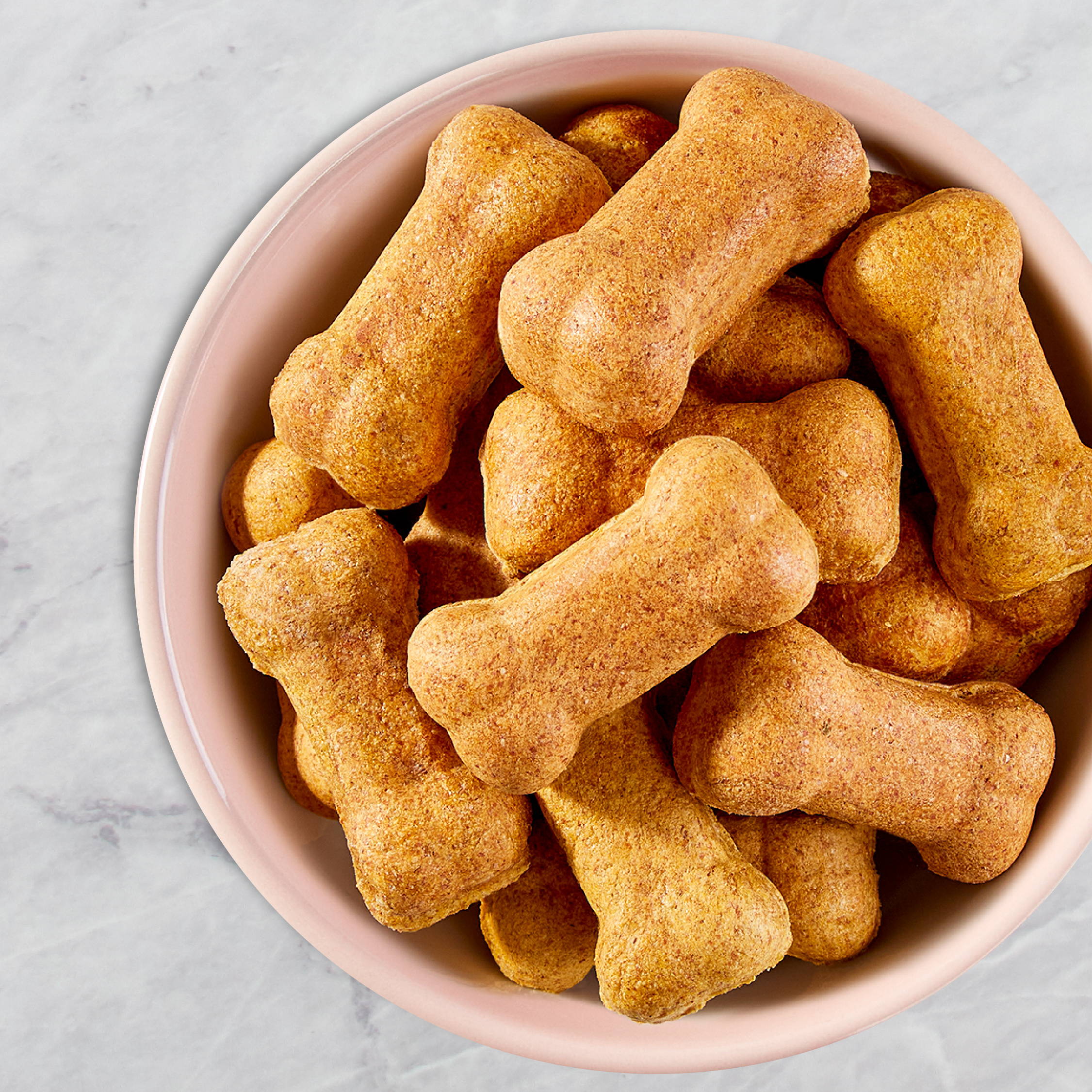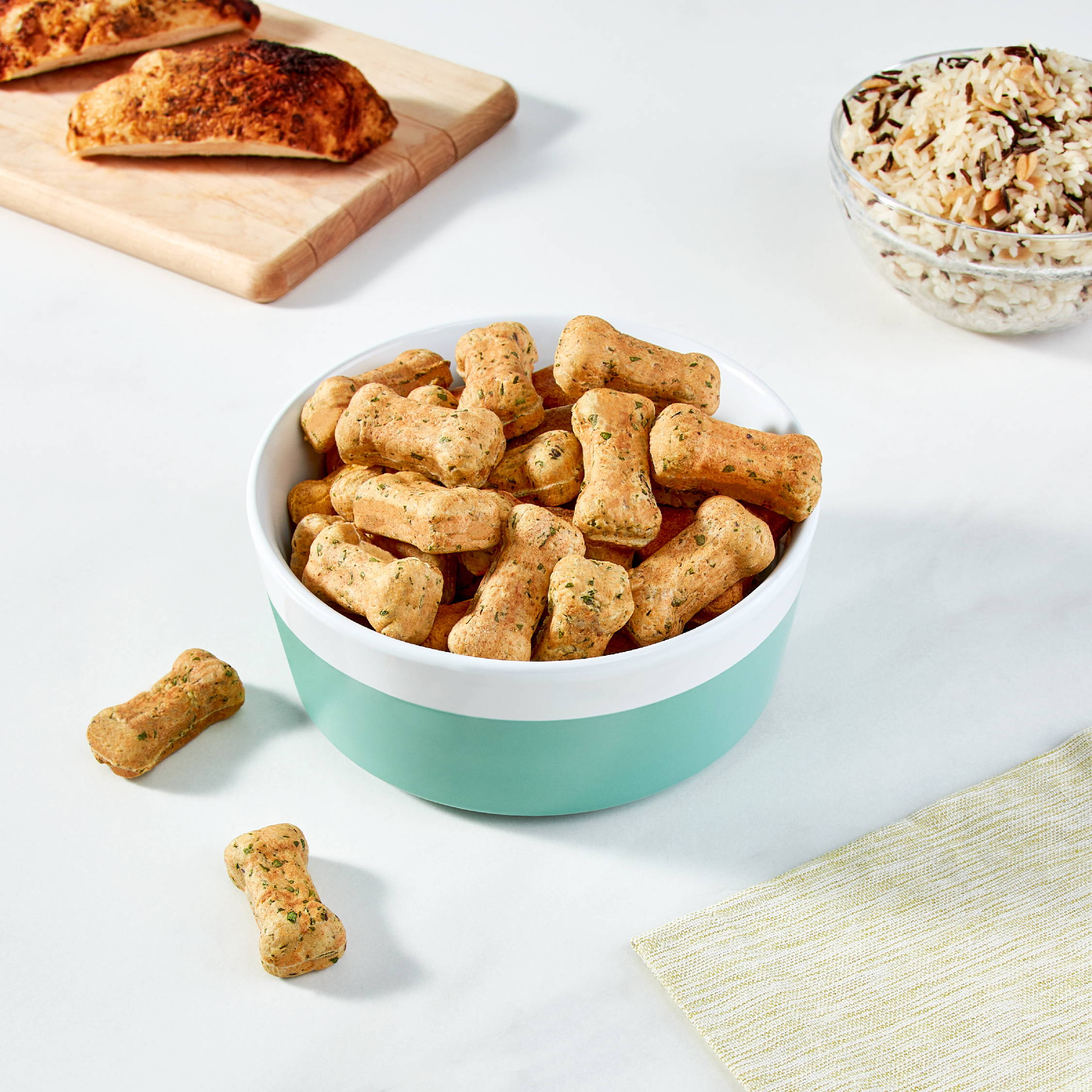 Chicken & Wild Rice Treats
Express Dog Treat Maker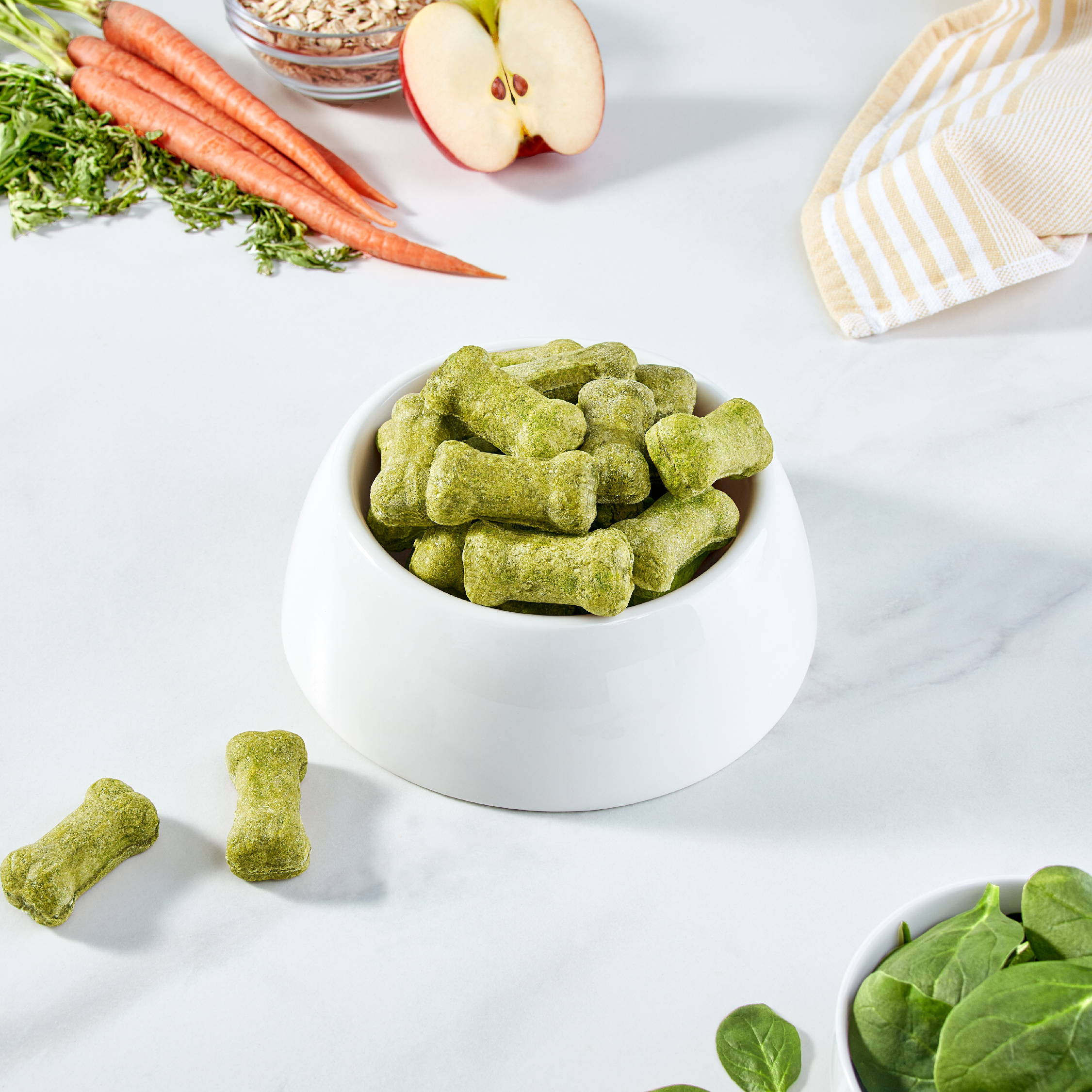 Spinach, Carrot, and Apple Treats
Express Dog Treat Maker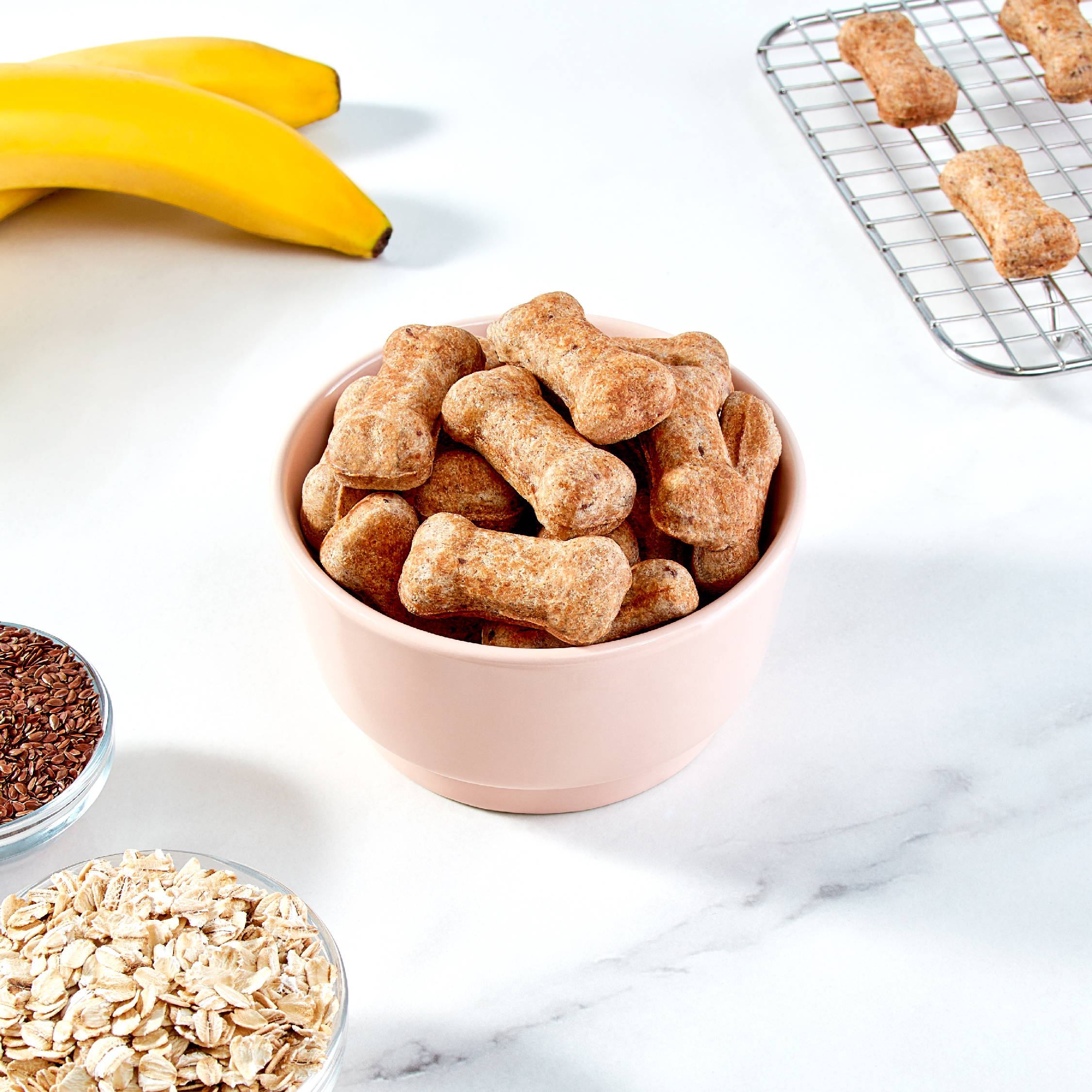 Banana Flax Treats
Express Dog Treat Maker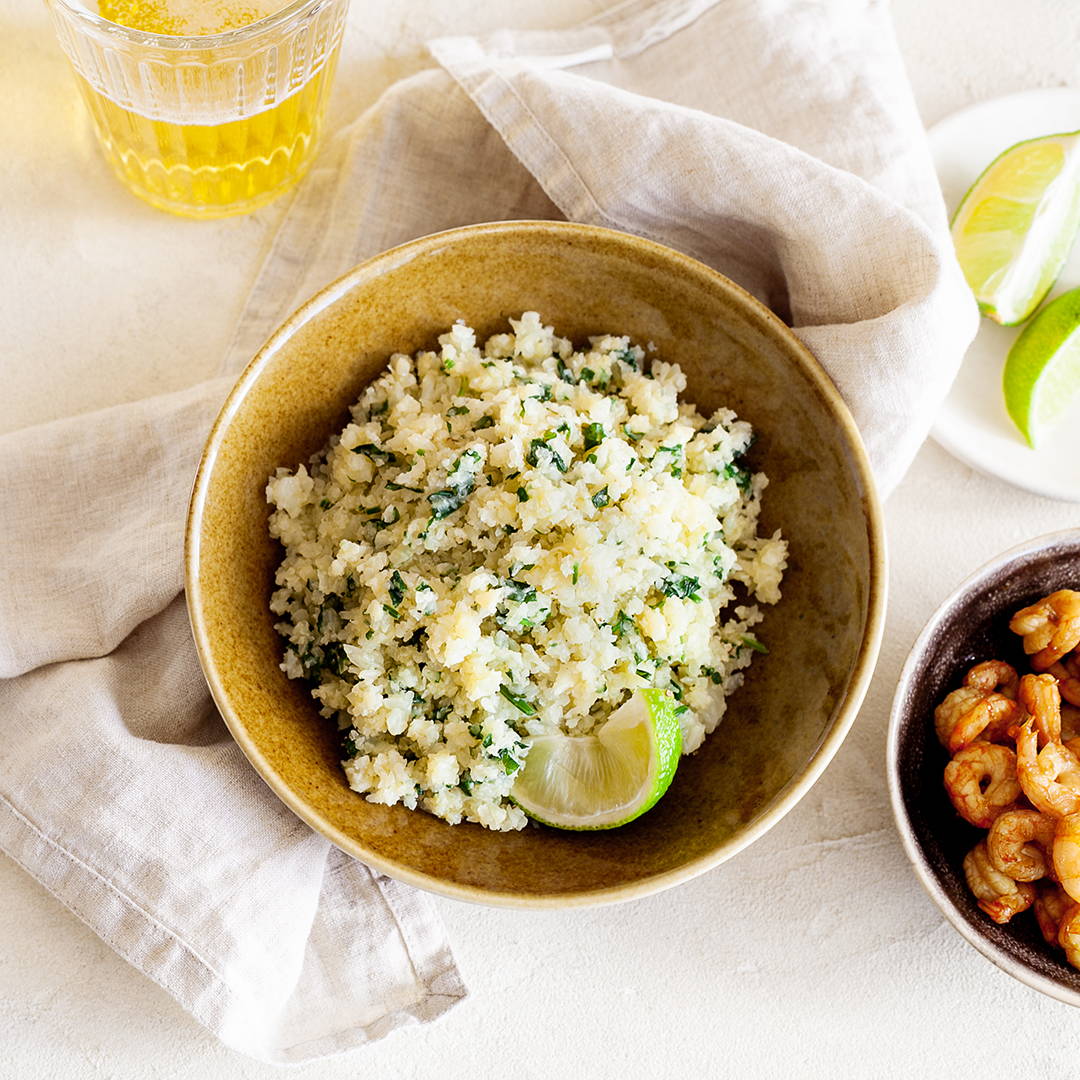 Cilantro Lime Rice
Mini Rice Cooker