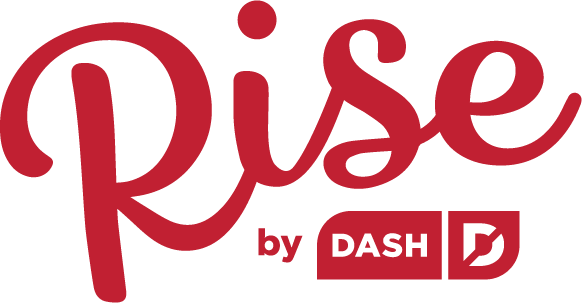 1 cup all-purpose flour

2 tsp sugar

1 tsp baking powder

⅛ tsp salt

1 cup strawberries, sliced

2 tbsp milk

1 tbsp vegetable oil

1 egg

popsicle sticks

Combine flour, sugar, baking powder, and salt in a medium bowl.

Place strawberries, milk, oil, vanilla, and egg in a blender. Blend until smooth.

Add puréed strawberry mixture to flour mixture, stirring until just moist.

Grease the Heart Mini Waffle Maker with butter or a small amount of non-aerosol cooking oil. For a heart-shaped waffle, pour 1 tbsp of batter onto the center of the Heart Mini Waffle Maker. (Use 3 tbsp for a square waffle with a heart print.) Place a popsicle stick on top and cover with a small amount of additional batter.

Cook until golden brown.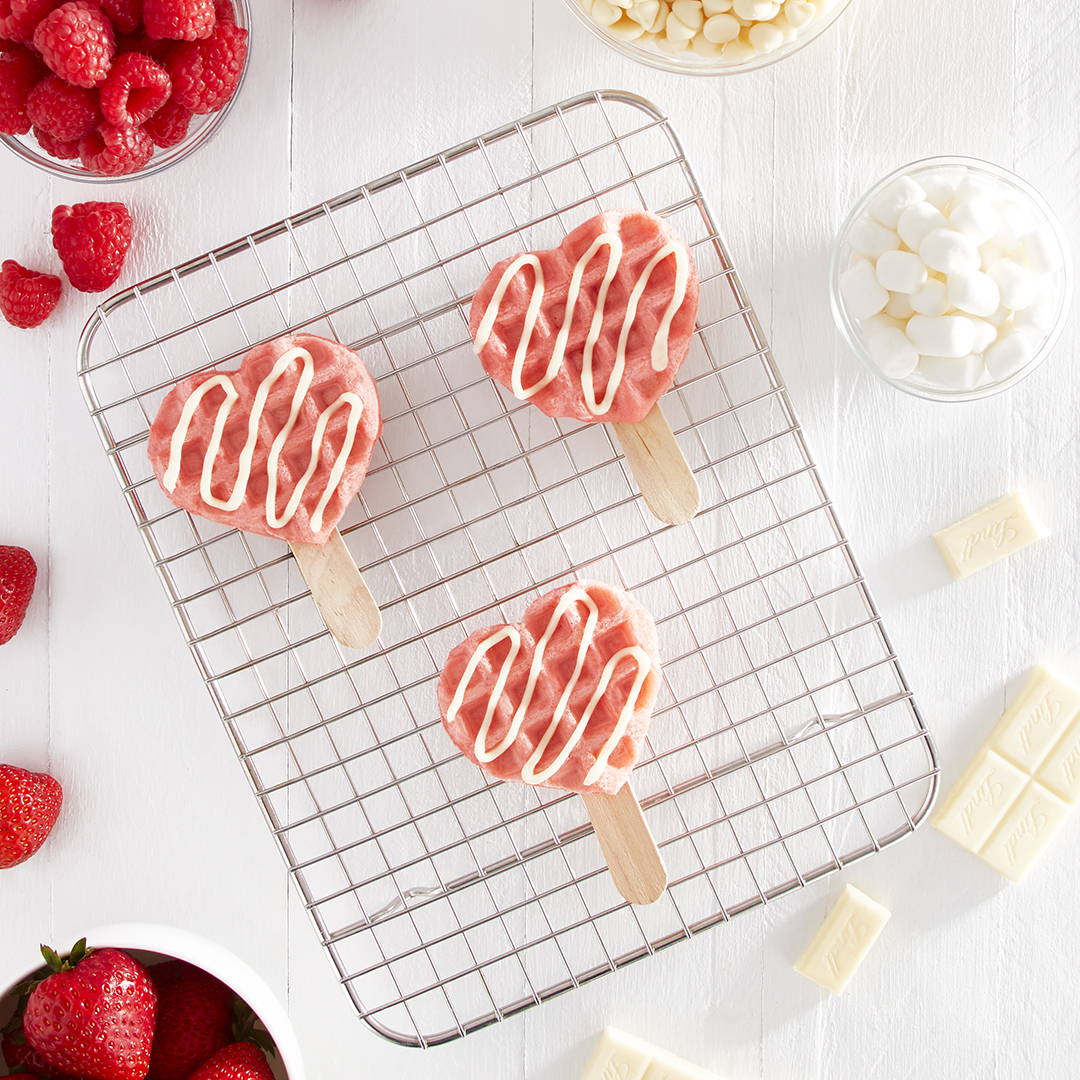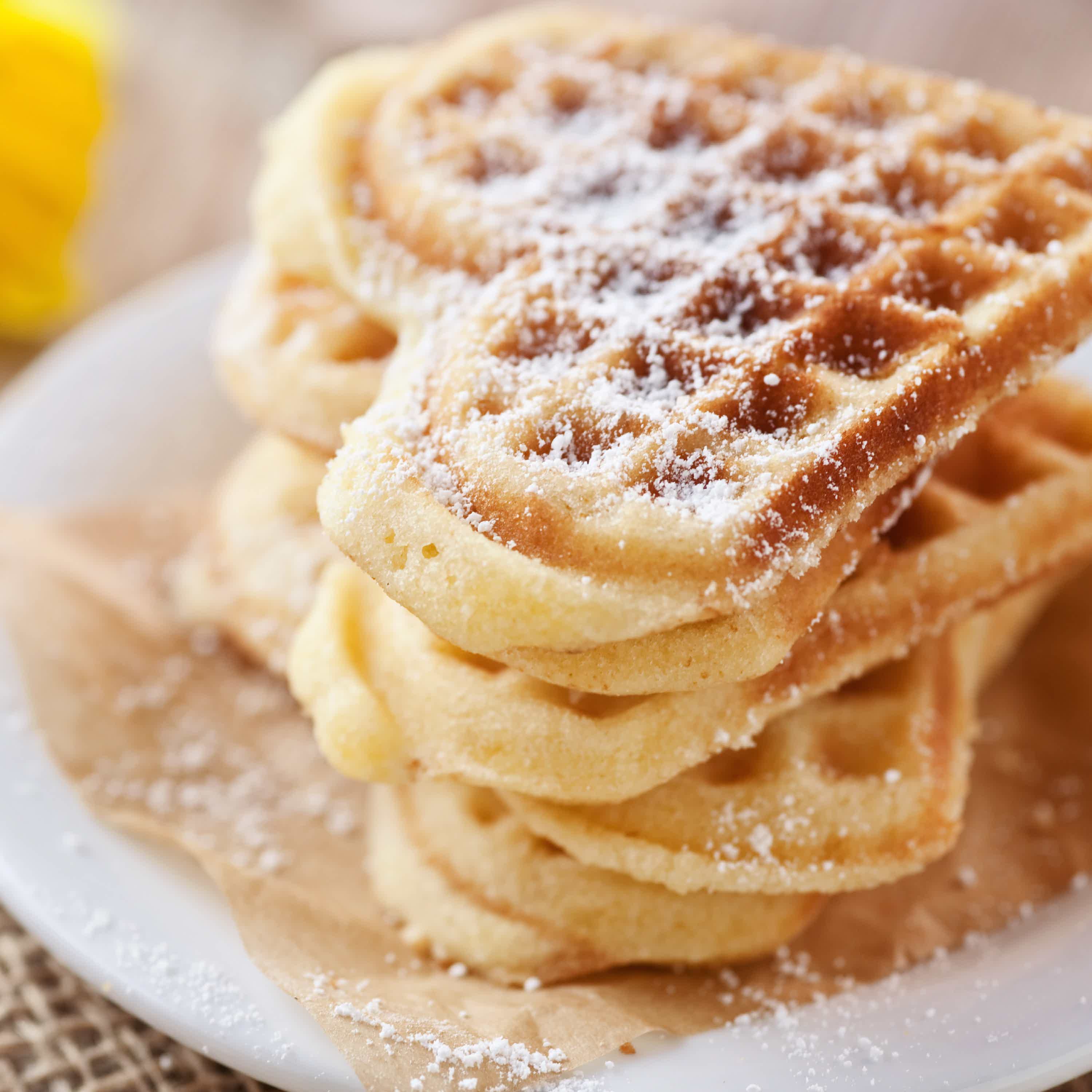 Classic Waffles
Heart Mini Waffle Maker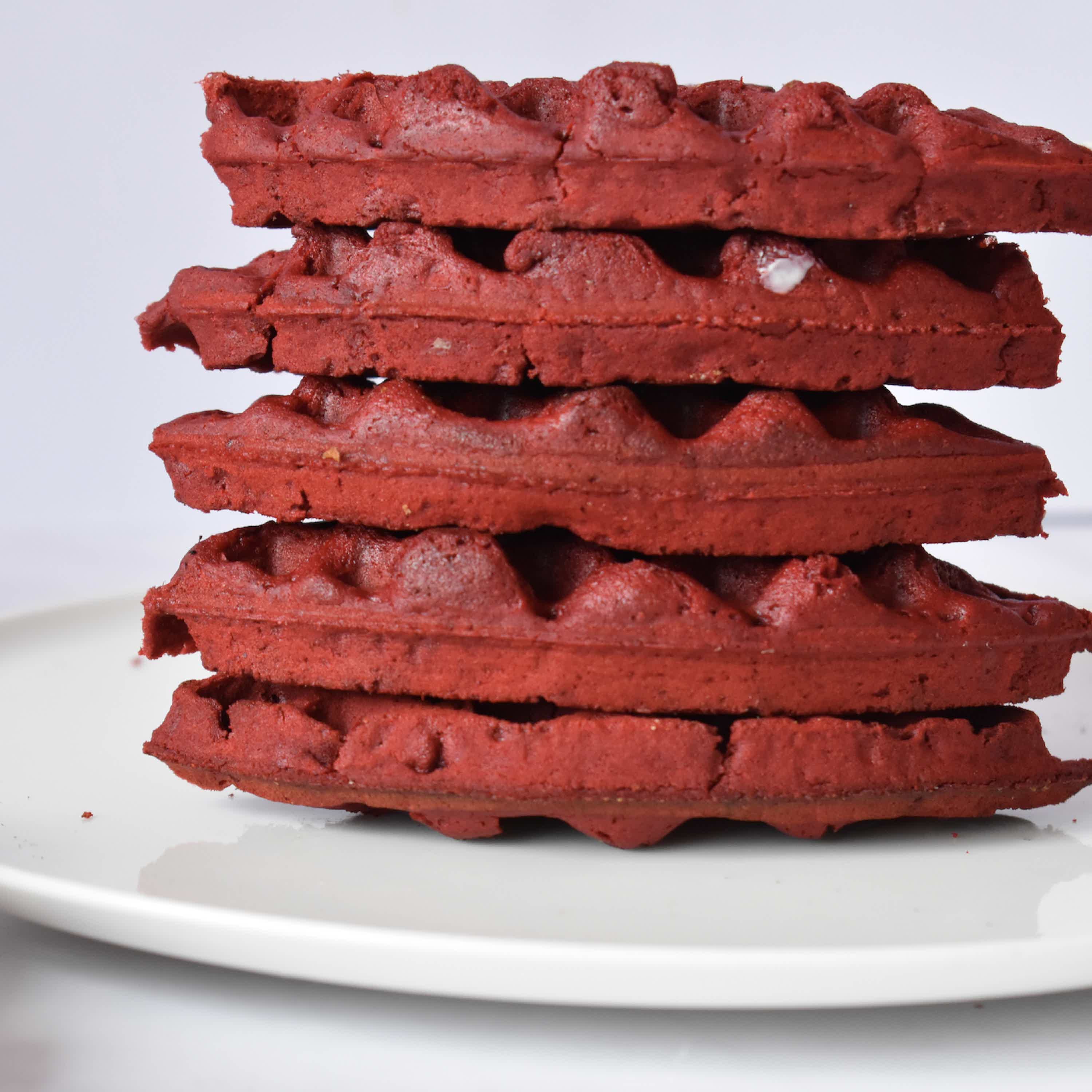 Red Velvet Waffles
Heart Mini Waffle Maker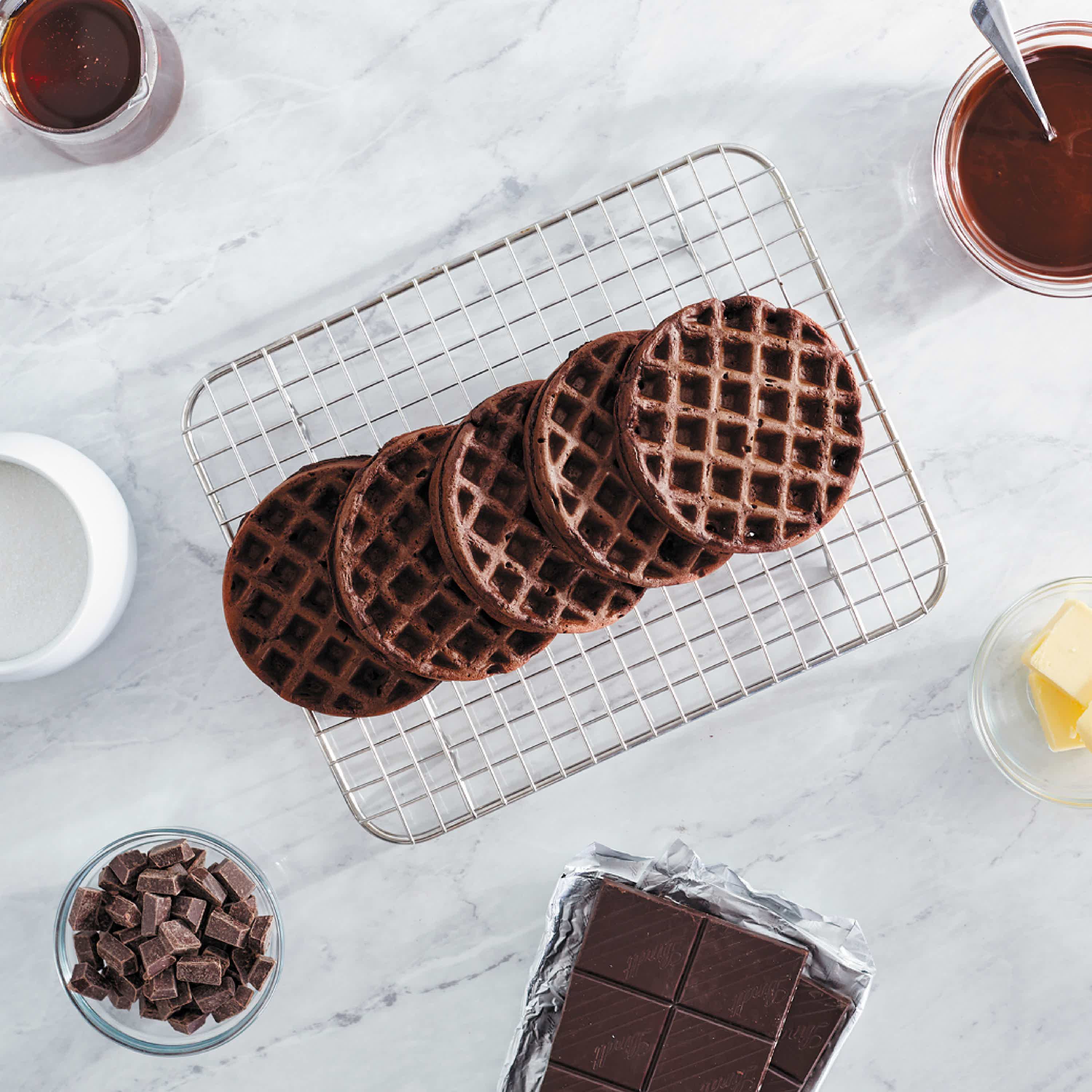 Chocolate Waffles
Heart Mini Waffle Maker