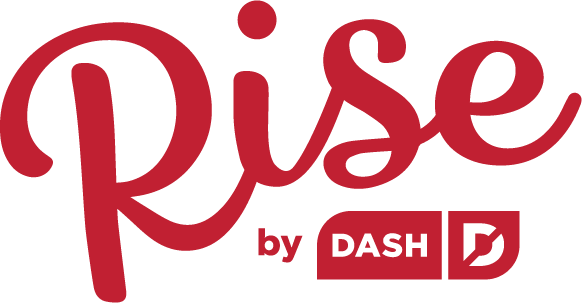 White Chocolate Coconut Waffles
Snowflake Mini Waffle Maker

1 cup flour

2 tsp baking powder

¼ tsp salt

½ cup shredded coconut

1 bar of white chocolate (or 100 grams of white chocolate chips)


1 cup of milk
1 egg

2 tbsp coconut oil




For Glaze:

1 cup powdered sugar

3 tbsp whole milk

In a medium bowl, mix together flour, baking powder, salt and shredded coconut. 

In a separate bowl, whisk together milk, egg, and coconut oil.

Pour the wet ingredients into the dry and mix together. Once the batter is formed, let it rest for 3 minutes.

Finely chop white chocolate and mix it into the batter.

Pour ¼ cup of batter into a preheated Rise Waffle Maker. Spread batter lightly and close the machine, cooking until steam is no longer visible (around 3 minutes). Remove waffle from Waffle Maker and let it cool on a wire rack.

In a separate bowl, make the Glaze by mixing together powdered sugar and milk.


Fill a piping bag with glaze and carefully fill each snowflake, then sprinkle with shredded coconut. Alternately, dip the face of the waffle in the glaze, shaking off the excess, and sprinkle with shredded coconut.

Serve with butter, syrup, and extra coconut flakes if desired.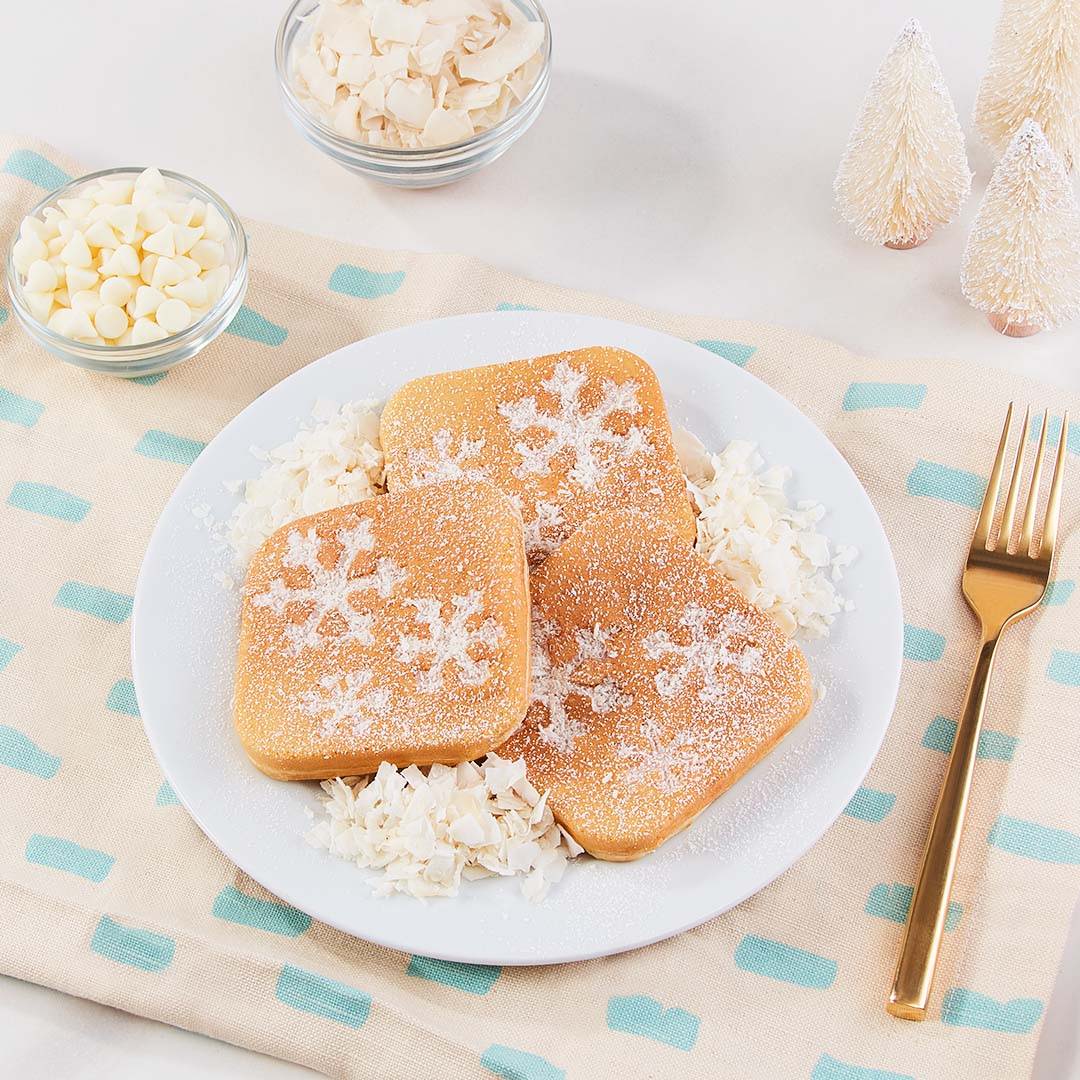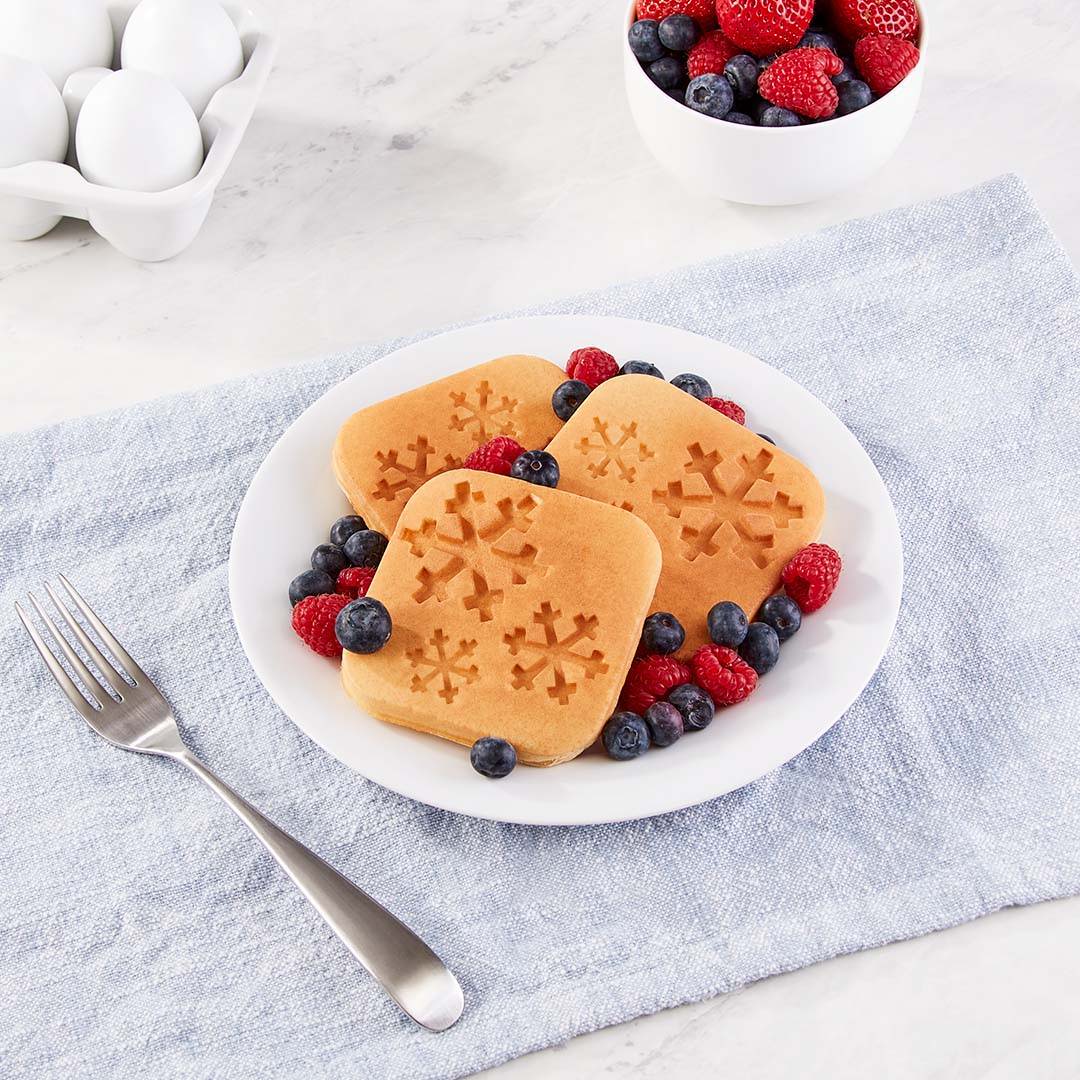 Classic Waffles
Snowflake Mini Waffle Maker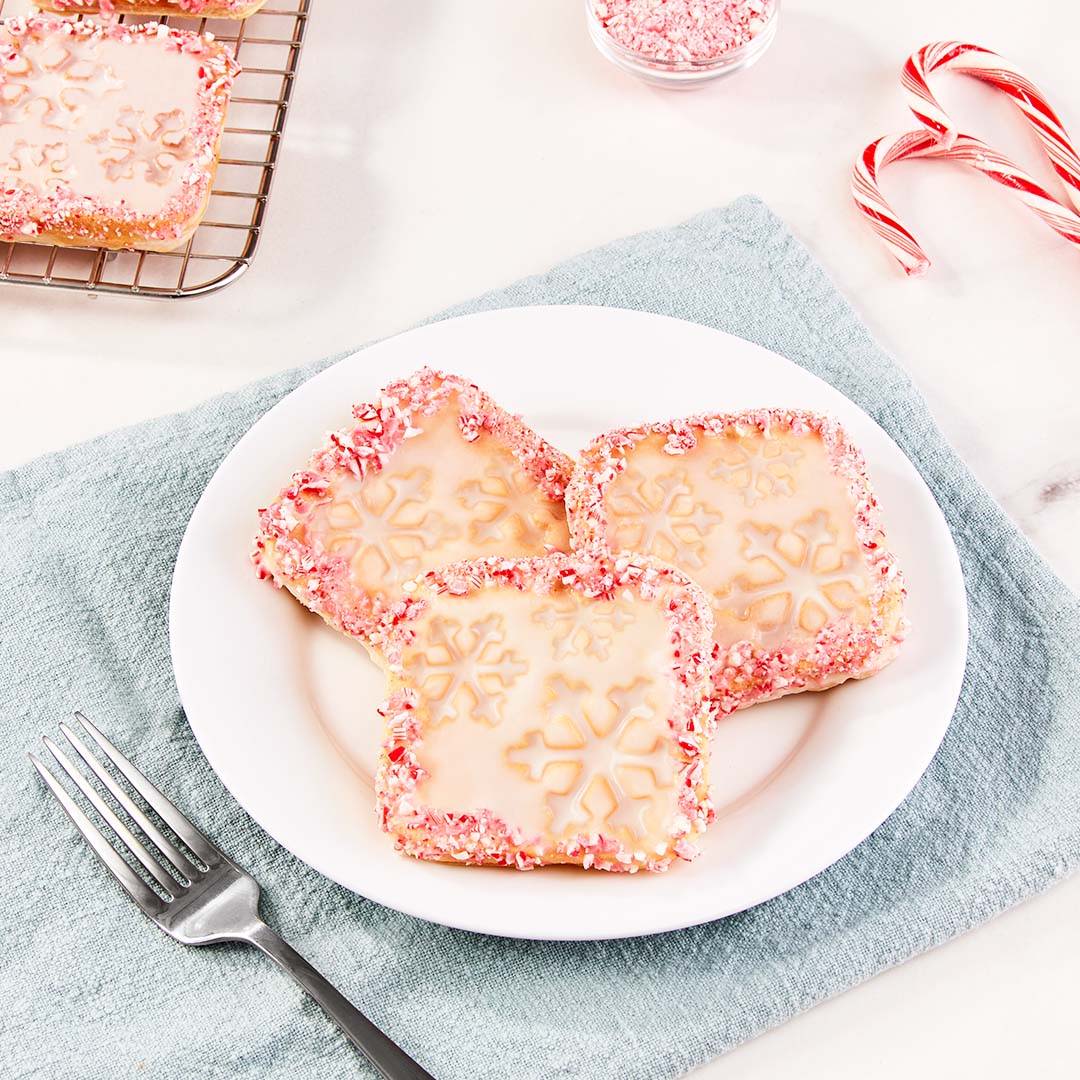 Peppermint Waffles
Snowflake Mini Waffle Maker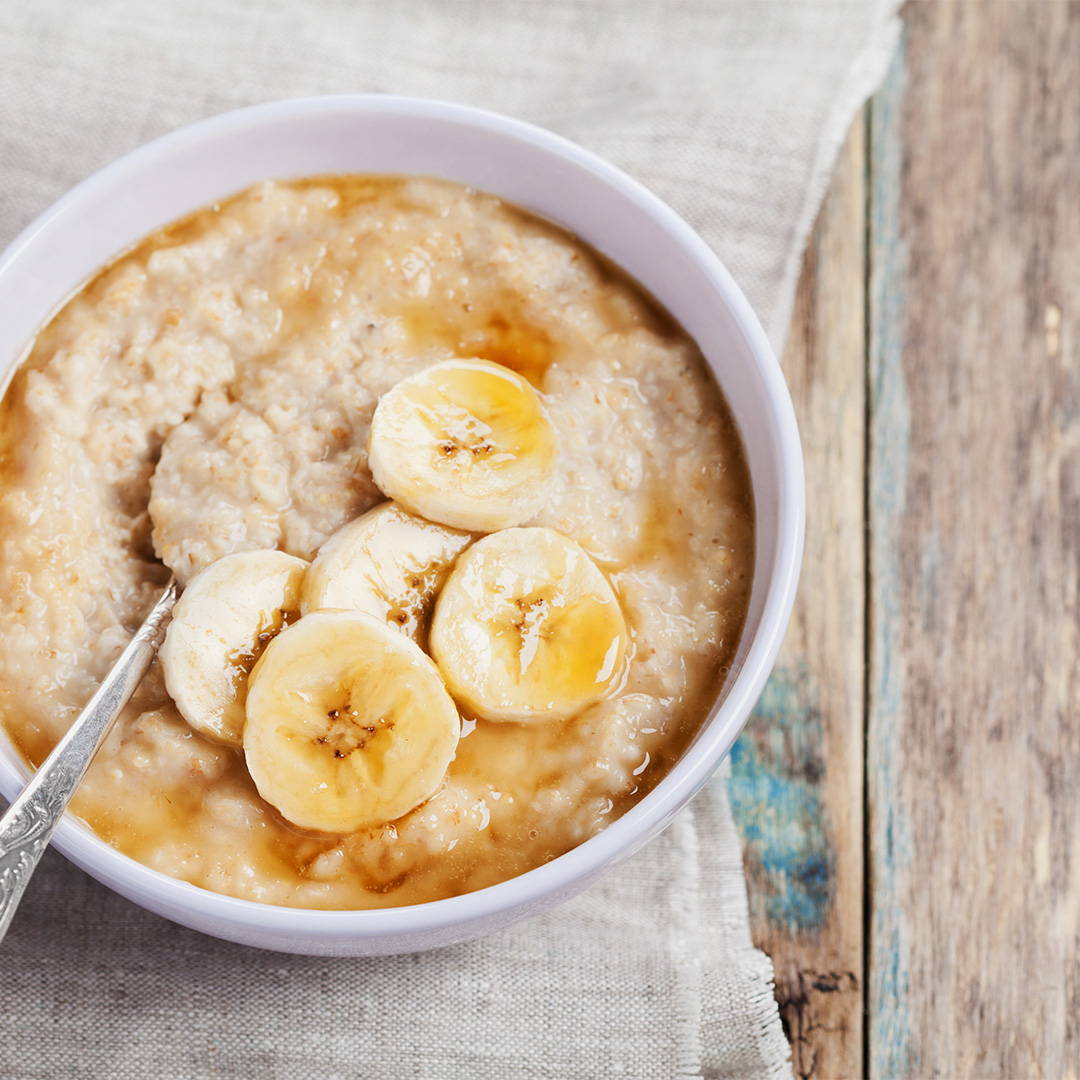 Banana and Brown Sugar Oatmeal
Electric Kettle