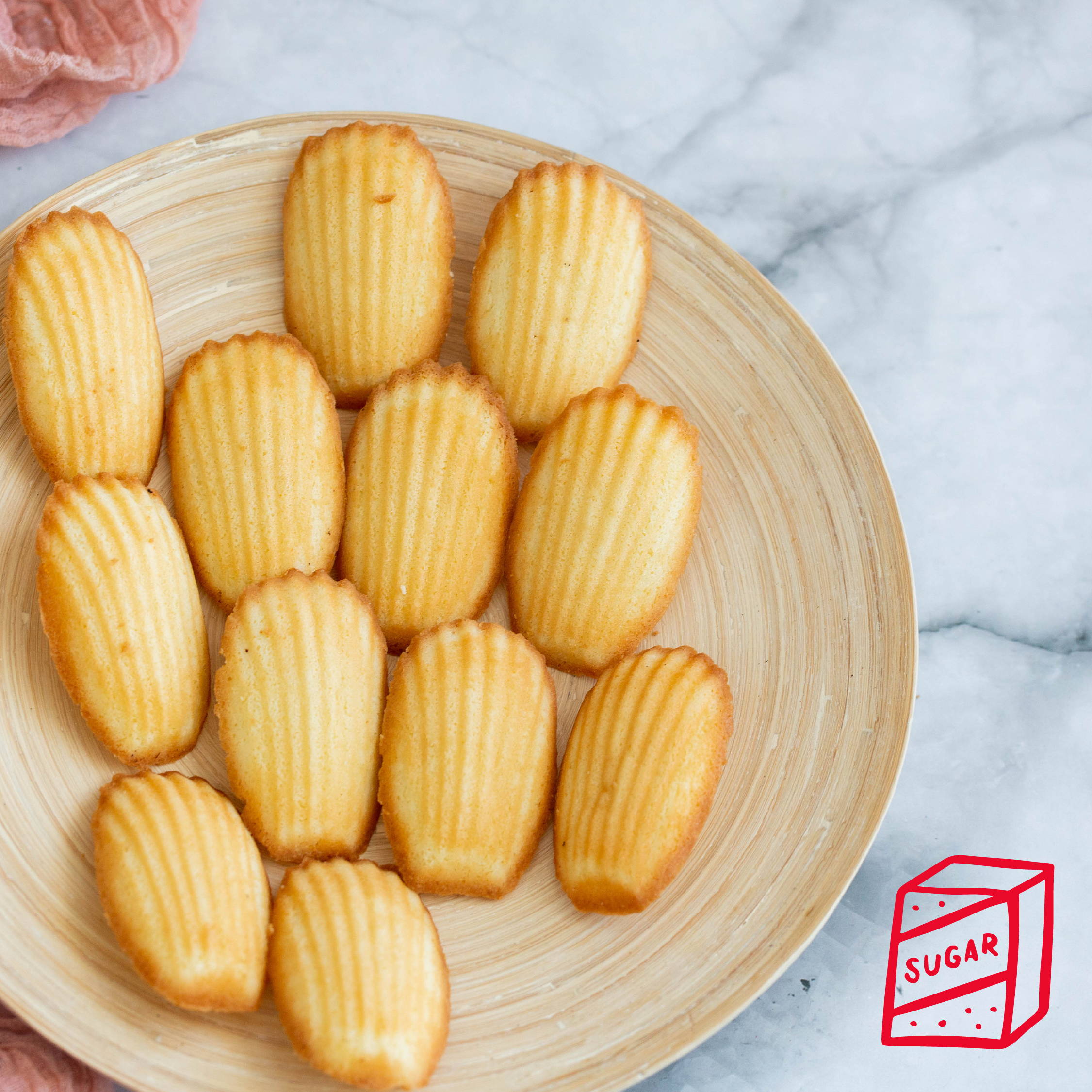 ---
Who doesn't love madeleines? These perfect cookies are the ideal sweet treat or snack, and in this recipe they're completely vegan since we replaced the egg with aquafaba. Time to break out the madeleine pan and get cooking!
Try this recipe using the Delish by Dash Stand Mixer and follow us on Instagram for more treats, tips, and tricks at @ByDash!
---
Total: 3 hours
Yield: serves 4-6
Prep: 2-3 hours
Cook: 30 minutes
---
---
For the cookies:⁠
¼ cup coconut oil, melted

½ cup granulated sugar

2 tbsp cornstarch

⅓ cup aquafaba

1 tsp vanilla extract

¾ cup flour

½ tsp baking powder
For dipping:
1 cup dark chocolate melted with 2 tsp coconut oil
---
Preheat the oven to 350°F.

Add the aquafaba to the bowl of the Delish by Dash Stand Mixer and beat the aquafaba into soft peaks.

Slowly sprinkle in the sugar and beat until shiny stiff peaks are achieved.

Sift together the flour, baking powder, and cornstarch and softly mix it into the batter.

Fold in vanilla and melted coconut oil.

Refrigerate batter for 20 minutes and then scoop tablespoons into a greased madeleine pan.

Bake at 350°F for 10 minutes.

Once cool dip half the cookie in the chocolate coconut oil mixture.⁠