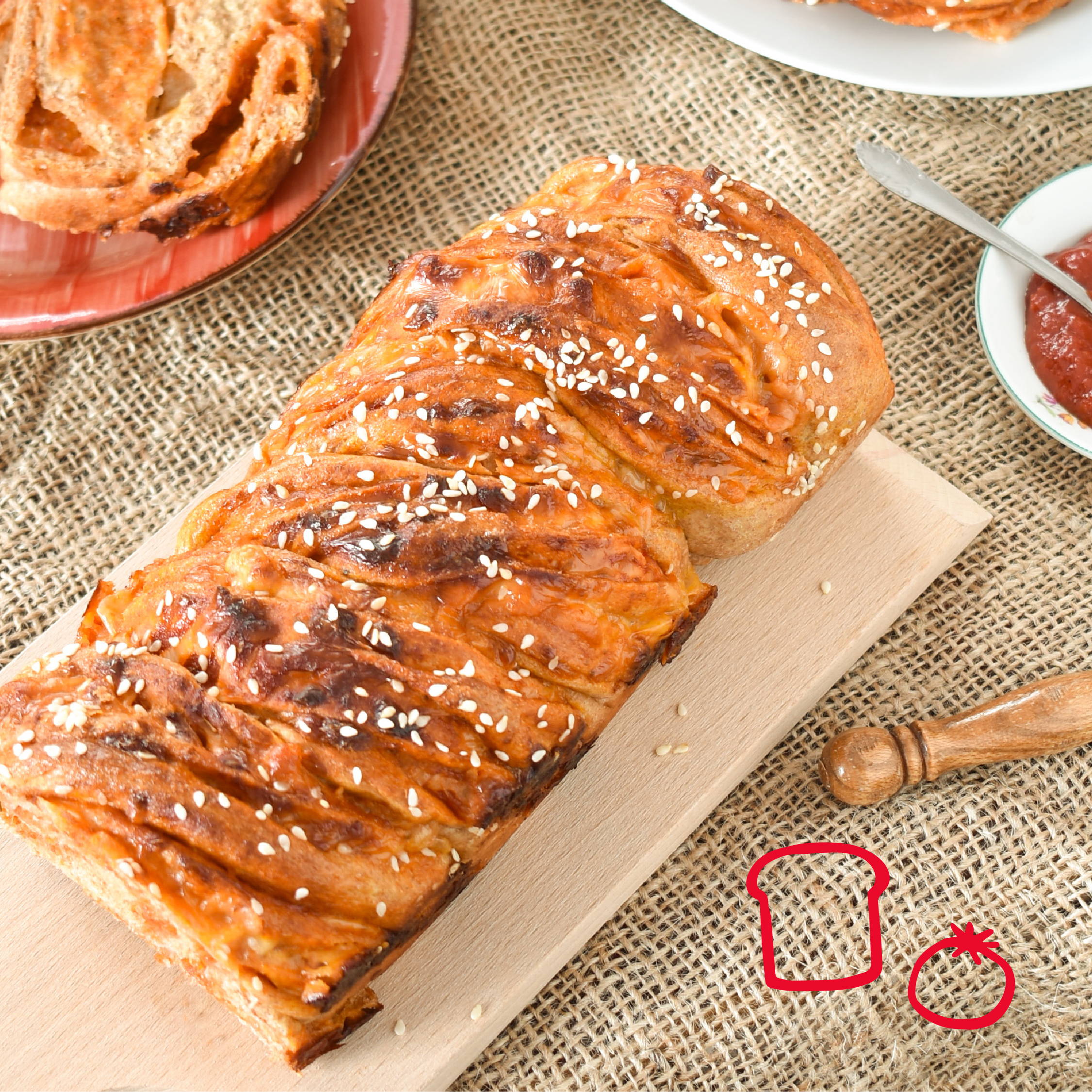 ---
Babka is a delicious sweet loaf with a signature interior swirl created by folding the dough over the filling multiple times and twisting. Our version is filled with cheese, pepperoni, and marinara sauce, AKA all our favorite pizza toppings! Enjoy a slice by itself or use it to get creative with toast and sandwiches.
Try this recipe using the Delish by Dash Stand Mixer and follow us on Instagram for more treats, tips, and tricks at @ByDash!
---
Total: 3 hours
Yield: serves 4-6
Prep: 2-3 hours
Cook: 30 minutes
---
---
For the dough:
½ cup warm whole milk (100ºF-105ºF)⁠

2¼ tsp active dry yeast⁠

2 large eggs⁠

1¾ tsp salt⁠

1 tsp sugar⁠

2½ cups all purpose flour⁠

7 tbsp unsalted butter, room temperature, cut into pieces⁠
Toppings:
½-1 cup marinara sauce⁠

Shredded mozzarella⁠

Shredded parmesan⁠

Pepperoni⁠
---
In a bowl, add warm milk and sprinkle yeast over the top. Let sit until foamy, about 5 minutes.

In the bowl of the Delish by Dash Stand Mixer, use the beaters to mix eggs, salt and sugar. Mix until foamy.⁠

Change the mixer attachment from beaters to the dough hooks then add the flour and yeast-milk to the egg mixture. Mix until combined, then add the butter, one tbsp at a time. Continue to knead with dough hooks for 5-8 minutes.⁠

Transfer the dough to a greased bowl and allow to rise, covered, for one hour.⁠

After the dough has risen, roll into a rectangle and spread on marinara sauce and toppings. Roll the dough into a snake then cut it down the middle. Twist the two sides of dough together then place in a buttered bread pan. Cover with plastic wrap and allow to rise for another hour.⁠

Bake at 375ºF for 30 minutes, then allow to rest for 30 minutes before cutting.

Serve with extra marinara sauce for dipping.⁠