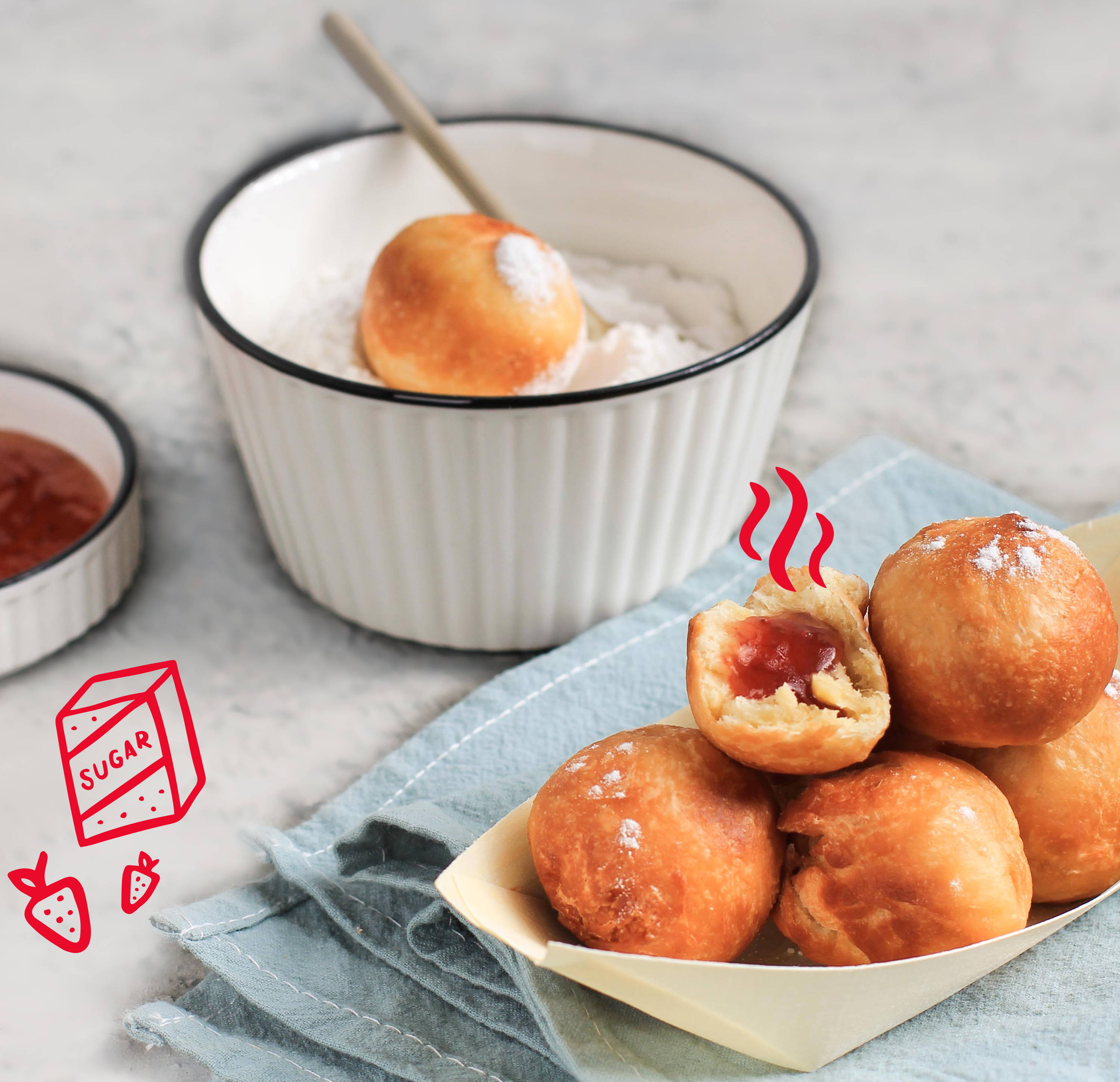 Hanukkah Air Fried Jelly Donuts

---
Happy Hanukkah! However you're celebrating this year, there's no better treat than a classic jelly-filled donut. The best thing about this recipe is that you can make it right in the air fryer with just a few simple ingredients!
Get our Tasti-Crisp™ Air Fryer and make your own air fried donuts, and follow us for more tips and tricks on Instagram at @ByDash!
---
Total: 16-20 minutes
Yield: serves 2-4
Prep: 10 minutes
Cook: 6-7 minutes
---
---
1 package ready-to-bake biscuits

½ cup seedless raspberry jam

2 tbsp melted butter

1 cup sugar
---
Separate store-bought dough and place in a single layer in the Basket of the Dash Tasti-Crisp™ Air Fryer.

Cook at 320°F for 6-7 minutes, until golden brown.

Pour jam into a piping bag fitted with a tip, or into a squeeze bottle.

Remove baked donuts from the Air Fryer Basket and fill each with 1-2 tbsp of jam by inserting the tip of the bag or bottle into the side of each donut.

Baste each donut on all sides with butter, then roll in the sugar to finish.