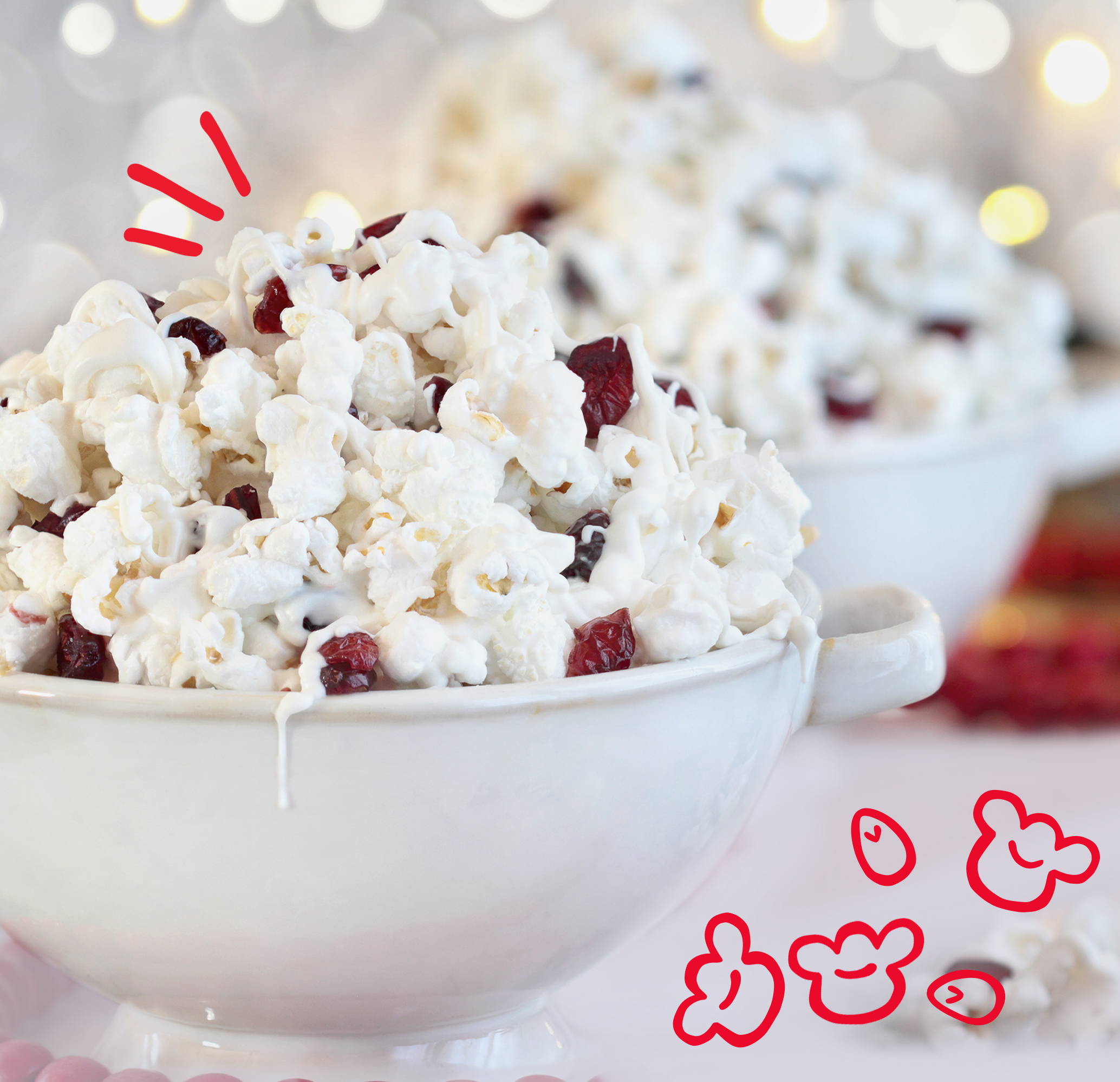 White Chocolate Holiday Popcorn Munch

---
There's no easier crowd-pleaser than a holiday munch! You can put it in a metal cookie tin for gifting, or simply serve it up as a centerpiece for a movie night or family get-together. With a combination of salty popcorn and sweet white chocolate, you'll be reaching for seconds in no time!
Grab our SmartStore™ Stirring Popcorn Maker to make this delicious recipe, and follow us for more tips and tricks on Instagram at @ByDash!
---
Total: 20 minutes
Yield: serves 4-6
Prep: 5 minutes
Cook: 15 minutes
---
---
1-2 tbsp cooking oil

1 cup popcorn kernels (yields 16 cups popcorn)

1½ cups white chocolate chips

1 cup small pretzels

1 cup M&Ms

Holiday sprinkles

Parchment paper

½ cup dried cranberries, peppermint bark, or crushed walnuts (optional)
---
Add oil to the Dash SmartStore™ Stirring Popcorn Maker, then add popcorn kernels and start the popcorn maker.

Once the sound of the kernels popping slows to 1 kernel every 3 seconds, turn the Popcorn Maker off.

Add popcorn, pretzels and M&Ms to a large bowl, along with whatever other add-ins you want: crushed walnuts, dried fruit, and peppermint bark all work!

Melt white chocolate chips in a microwave-safe bowl at 30-second increments until completely melted.

Pour white chocolate over popcorn mixture and stir until evenly coated. Spread the Holiday Munch on to the parchment paper to cool and immediately scatter the sprinkles on top.

Add your Holiday Munch to a bowl or holiday cookie tin for easy serving and gifting!